The Qatari consortium reportedly interested in taking over Manchester United from the Glazer family is allegedly preparing to make a fresh bid for the club. 
Last month, it was revealed that the Qatar Investment Authority (QIA), which is the sovereign wealth fund fronted by Sheikh Jassim bin Hamad al-Thani, was reported to be making a bid to take over the Old Trafford club.
Sir Jim Ratcliffe also made a bid for 69% of the club, with former AC Milan ownership group Elliott Management joining the race as well.
Now though, a big behind-the-scenes update has emerged regarding one of the parties eyeing a takeover of the Premier League club.
According to a recent report from RMC Sport (via Sport Witness), the Qataris, via Al-Thani's Nine Two Foundation, are set to make a final proposal worth €5bn (£4.45bn) to take over United.
The report also adds that the Qatari consortium is reportedly best-positioned to buy the club after an offer worth €4.5bn (£4bn) was already communicated, though the plan is to also buy out United's debts, which are estimated at €580m (£516m).
Do you think there will be a full takeover of Man United soon?
Yes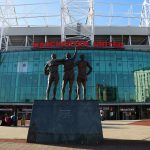 No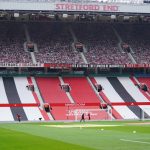 Following the soft deadline the Glazers set last month for potential investors to register their interest, it was reported that the bidders are unsure whether the current United owners want to sell the entirety of their shares or simply looking for partner investors.
With all of that in mind, if QIA is looking to make an improved bid that would take the club's debt away from the Glazers, this could well sway the American family to accept the offer and change their stance over potentially selling just some of their shares.
From the supporters' point of view, the fact that there have been many protests in the past against the Glazer family and the current ownership of United makes it clear that a full takeover by any party would be an ideal outcome for the fans.