Football finance expert Kieran Maguire has shared his thoughts on the Glazer family's apparent valuation of Manchester United amid reports of a potential takeover. 
Towards the end of January, it was reported that the Glazers are not likely to budge from their £6 billion valuation of United, who have the likes of Sir Jim Ratcliffe and Qatari banker Sheikh Jassim bin Hamad Al Thani looking to take control.
This has since led to one expert in the field of football finance to share their thoughts on the Glazer family's valuation.
Speaking to Football Insider, Maguire had this to say on the matter.
He said: "I think the Glazers are being very optimistic in terms of trying to generate a price, it's estimated that they're asking for somewhere between £6-8 billion.
"The only reason why somebody would pay a price of that nature is if they are looking for a trophy asset and there are no bigger trophy assets than Manchester United itself.
"But based on business fundamentals, expected future cash flow and the fact that whoever buys Manchester United is probably going to have to spend a billion or more in terms of a new stadium and a significant investment in infrastructure, the valuation is very high.
"In the world of football and finance, if there is somebody who can be persuaded and testosterone takes over from common sense and it becomes a bidding war, only then will that price potentially be achieved. But It would be very difficult to justify."
In terms of the proposed bids, Ratcliffe has reportedly bid for 69% of the club, which is how much the Glazers have at the moment.
Then with Sheikh Jassim, who fronts the Qatar Investment Authority (QIA), he has also made his intentions to buy United clear, with investment from Qatar apparently leading  to significant investment being made in the team, Old Trafford and the city of Manchester.
Who would you rather have in charge of Man United?
Sir Jim Ratcliffe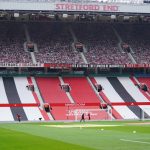 Sheikh Jassim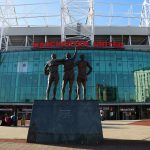 Both bids have apparently not met the Glazers' valuation of the club, with Avram Glazer and his brother Joel being reluctant to cede United, in contrast to their siblings.
Taking this into account and what Maguire had to say, with those at the top of United unsure about letting go of their full control of the club and the fact that the first bids have not been near their valuation, it seems that there will have to be some significant movement from all sides before a potential takeover takes place.