Jack Pitt Brooke has claimed Kyle Walker could start for England this week – meaning Newcastle United's Kieran Trippier's place may be in doubt.
Trippier has firmly been in Gareth Southgate's plans side this World Cup, with the Newcastle vice-captain playing every single minute thus far – but that could soon change.
This is because another one of Southgate's favourites – based on how much he's played under the manager – in Manchester City's Walker could now return from injury and start against Wales on Tuesday night, which could spell trouble for Trippier.
Pitt-Brooke made the interesting claim about how he expects Walker to start England's final group game on The Athletic's live World Cup podcast.
He said: "I think there's enough riding on the game that Southgate won't make wholesale changes that he might have done otherwise – I'm sure you'll remember four years ago, England won their first two games, they played Belgium in the third game.
"Southgate made eight changes, basically because he wanted to make sure that everybody in the squad got a runout over the course of the group stages, just for the purposes of squad management, as he put it. He wants everyone to feel included in a big part of what England are trying to do.
Should Trippier start for England?
Yes!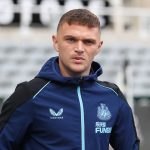 No!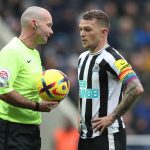 "I don't think they're going to do that this time, because of course, England are not fully through yet – they need to avoid a bad defeat against Wales, and maybe he thinks it wouldn't send quite the right message this time given it is a competitive game.
"I'd probably expect a few changes, though. I imagine Kyle Walker will come in – he hasn't played yet."
TIF Thoughts on Trippier…
It would be a major blow for Trippier if he was dropped as he has performed well for the Three Lions this winter, managing to keep a clean sheet against the USA while the team was under a huge amount of pressure at times.
However, the one glaringly obvious attribute that Walker would bring to the England side is pace that Trippier simply can't match, and if Walker is going to become a regular as England progress into the tournament, giving him a runout against Wales is perhaps not the worst idea.
It's not all bad news for Trippier, though, as Walker has often played as a centre-back under Southgate, so that could see England deploy a back three against Wales and push the Newcastle man further forward, thus enabling him to be more creative – something he's done very effectively for the Magpies this term.