Journalist Ben Jacobs has reported that Newcastle United are now potentially worth over one billion pounds only a little over a year after their high-profile takeover. 
Back in October 2021, former owner Mike Ashley agreed to sell the Premier League club to a Saudi-led consortium, with Saudi Arabia's Public Investment Fund (PIF) taking an 80 per cent stake.
It was reported that Newcastle was sold for £300m and since then the club has gone from strength to strength due to the massive financial boost they have been handed by their new owners.
Indeed, the club have been able to make some big-money new signings – such as  Bruno Guimaraes, Sven Botman and Alexander Isak – and consequently sit third in the league.
In a new dose of good news for fans, while talking on NUFC Matters With Steve Wraith, Jacobs claimed that his sources believe Newcastle could be worth 'over a billion' pounds.
He explained (57:41): "I've been talking to financial experts around these two sales [Manchester United and Liverpool] and they believe – certainly if Newcastle qualify for the Champions League – but even now, and this is staggering to me, because they've only been in control for a year, but the feeling is that Newcastle's value now is over a billion.
"This my understanding. I mean, valuation, it's up in the air, it's debatable. Not that they're going to, but if PIF sold now, the value of Newcastle United is basically three times what PIF bought, even now. And if they qualify for the Champions League, who knows what it will be?"
Will Newcastle United finish in the top four this season?
Yes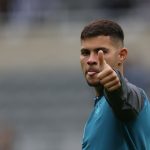 No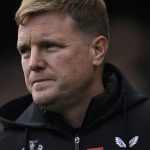 TIF thoughts on Newcastle United…
Of course, Premier League rivals Manchester United and Liverpool are both potentially up for sale at the moment, so it will be interesting to see how much those clubs go for.
While those teams have enjoyed more success in the recent past than Newcastle, the Magpies look set to become a new giant on the European stage, much in the same way that Manchester City have since they were taken over by Sheikh Mansour bin Zayed Al Nahyan's Abu Dhabi United Group in 2008.
With that in mind, it's no shock to hear that the club's value is skyrocketing. However, it is a surprise that it has potentially tripled in just over a year, even though the club are yet to even qualify for the Champions League.