A number of Tottenham Hotspur fans have reacted poorly after Harry Winks recently spoke with the press about his form with the club.
In an interview with the Evening Standard, the 25-year-old was reported to have admitted to not understanding how he has fallen from being a regular for club and country to now struggling as a backup option at Spurs.
He was quoted as saying: "Of course [my confidence is low]. When players are not playing well and you only have yourself to blame, it's difficult. I want to be at my best, firing and playing really well. It comes with games. But ultimately it comes with me performing on the pitch when I get the opportunity."
Would Xavi Simons be a good signing for Spurs?
Yes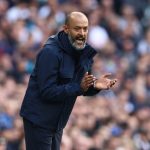 No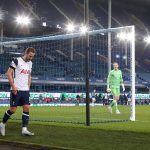 Winks was part of an underwhelming Spurs performance in the Europa Conference League earlier this week, which saw them lose 1-0 away against Vitesse – his inability to change that game for the better seems to have summed up his loss of form of late.
The Spurs Express shared details of his recent interview on its Twitter feed and it didn't take long before a lot of supporters flocked to the post.
Here's what these Spurs fans said…
"Just no awareness at all of his own game. Try watching your performances back and see if you can spot anything at all that you offer the team."
"His game hasn't progressed he is still way too easy to push off the ball and hasn't added anything on the ball."
"I hate this guy so much"
"Because your not very good and been found out"
"Please leave the club"
"I can tell you why…hasn't progressed…never added goals/assists to his name…never improved his range of passes. Washed up guy. Has to move down the league or go to another league as he's not fit for purpose at spurs that's for sure!"
"Because he's useless every single game.. ask him to ask him mates.. if there honest they'll tell him wot every person thinks# your hopeless."
"Winks please this is a joke right."
These supporters clearly don't have a lot of sympathy for their player. However, Winks once did show enough quality to regularly be involved in the Three Lions setup.