A lot of Leeds United fans have flocked to Phil Hay's latest post that includes his article on how the Whites are preparing for the restart of the Championship.  
The tweet from Hay claims that Leeds have had no positive tests for this current viral pandemic, and the players are hitting their running stats.  
He also states that everyone is itching to get going again, and no one wants the easy option of PPG.  
This has drawn the attention of these Leeds fans who are excited for the restart of the Championship.  
Love the fact the our lads are proper up for this, all I can say is good luck to the teams that have to face us?

— Jacob Wadsworth (@JacobWadsworth6) June 3, 2020
Cannot wait for the restart
This is our time
Come on Leeds!!

— nigel stanley (@nigelLUFC) June 3, 2020
Oh wow ??

— Ron (@ronaallleeds) June 3, 2020
Are you excited for the football to return?
Yes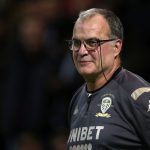 No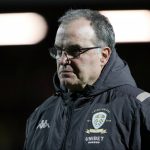 The EFL confirmed that the Championship would be restarting on 20th June, and the Whites are currently top of the league seven points clear of Fulham in third.  
Before the enforced break, they were in superb form having won five league games in a row – so if they can pick up where they left off, then you would think they could seal promotion.  
However, no fans will be allowed in the stadiums to watch any of the games, which has disappointed many Whites fans.  
One supporter even suggested that Leeds could go up play all of the Premier League season behind closed doors and get relegated, meaning the first match that their fans got to see again would be in the Championship.  
There's just 36,000 missing ?

— mark flather (@fladog82) June 3, 2020
It would be so Leeds to get promoted have to play all next season behind closed doors get relegated and the next game the fans get to go to is in the Championship.

— Andrew Smith (@smudger190) June 3, 2020
The piece from Hay claims that the pitch is ready to go and that this is a reflection of how Marcelo Bielsa and his squad feel about the rest of the season.  
The pitch has actually earned some praise from these Leeds fans who are clearly impressed.  
God that pitch looks gorgeous

— Tim Knight (@shoddyknight) June 3, 2020
@Mirfield_Rover LOOK AT THAT PITCH!!!! ???

— K I E R E N ! (@Kezzaa_B) June 3, 2020
Looks like heaven to me!

— Caro ? (@CarolineBignell) June 3, 2020
It feels like the return of the Championship is not far away, and many Leeds fans are very excited to see their team back in action to possibly clinch promotion to the Premier League.