A group of Leeds United supporters have been discussing Hull City's opposition to the Championship's proposed restart (as per The Telegraph). According to the report, the Tigers have written a second letter to EFL chairman Rick Parry and the remaining 23 clubs, outlining their concerns regarding the competition's resumption.
Hull City were the first club in the second tier to publicly oppose the restart and according to The Telegraph's report, they have been accused of being motivated solely by self-interest due to their precarious league position.
Here is how a sample of the Elland Road faithful have responded to the news, relayed via the Yorkshire Evening Post.
Hull are exactly the same as WHU self serving and useless. Just watched the 2nd week of German football, Italy, Spain and Portugal all back before England which is embarrassing.

— Doc (@333doc1) May 23, 2020
What a horrible, horrible club. Only concern is relegation, simple as.

— Anil Panesar (@AnilPanesar) May 23, 2020
In conclusion, he's waffling… again.

— Will (@WillClay26) May 23, 2020
He's only concerned that if they lose one or 2 more games, then drop into the relegation places, they would be relegated if the season was then unable to be carry on if there was a 2nd spike or too many players start to become infected.

— Lee Hutchinson (@leemhutchinson) May 23, 2020
Are Hull City right to raise these concerns?
Yes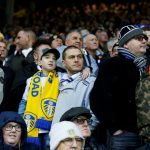 No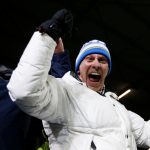 Their postal office is leakier than their defence.

— Peter Lowe (@PeterLowe4) May 23, 2020
In fairness it's like. Stunt we might have tried under Bates. That's what useless owners can do do a club, even to a great one like ours

— Eireleeds1?? (@kevingaff) May 23, 2020
What do we think?
It's clear from the above responses that these Leeds United fans believe Hull City are acting solely within their own interests. The two clubs have had completely contrasting seasons, with the Whites pushing for promotion to the Premier League whilst the Tigers are fighting for their place in the division, so you can also understand the anger from Leeds fans around the supposed motives of their league rivals.