A lot of Leeds United fans have replied to a tweet from Luke Ayling – after he wished Pablo Hernandez a happy 35th birthday and praised the Spaniard.
Ayling said, 'to be that good at 35 is just madness' and that it was a 'pleasure to play on the same field.'
This tweet from Ayling then gathered a lot of replies from excited Leeds fans – who were quick to praise Hernandez.
Was this a good tweet about Pablo Hernandez?
Yes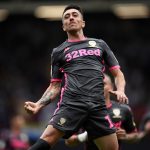 No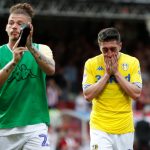 To be that good at 35 is just madness. Pleasure to play on the same field as this man!! Happy birthday magic man ?? https://t.co/Qe8M12j6BH

— Luke Ayling (@lukeayling_8) April 11, 2020
We are so blessed as players and fans of Leeds United to have Pablo, long may it continue ?? ?

— Richard Lang (@richardlang05) April 11, 2020
To be that good full stop … is amazing ! MOT

— martinCahill (@martin34324028) April 11, 2020
When he signed many of us thought we had signed another journeyman along for an easy pay packet.
He has been nothing but outstanding, he gives what Leeds fans expect and that is 100% percent effort when he puts on the white shirt

— Wayne Monaghan (@White_never_red) April 11, 2020
What a player Pablo Hernandez. A big thank you Pablo. Happy Birthday magic man.

— Nige Co (@CashCow156) April 11, 2020
Other Whites supporters, though, praised Ayling and Hernandez.
Sure he feels the same about you Bill!

— TommyG (@bingaling1981) April 11, 2020
1. You'll be better at 35 because you'll have had more years under the master, MB 2 don't be jealous, you've got much better hair

— david roberts (@davidro83728290) April 11, 2020
You must both share the same Duracell batteries ??

— Trevor Peacock (@t40leeds) April 12, 2020
What do we think?
The former Bristol City defender has played 112 times with Hernandez – so he has seen how good the former Swansea City man can be.
To accompany Ayling's tweet, he included a video put together by Leeds' media team that shows Hernandez's best goals for Leeds, and we think all of them are quality.
Since joining the Whites in 2016 on a loan that was made permanent in January 2017, Hernandez has made 150 appearances and scored 33 goals and provided 36 assists.
These are impressive numbers, and it is good to see that Ayling has publicly praised him.