Everton are interested in signing a new striker, with scouts recently being sent to Scotland to watch Aberdeen forward Luis 'Duk' Lopes.
What's the latest on Everton's interest in Duk?
As per the Daily Mail, the Toffees sent scouts to Scotland to watch Duk on Friday night as he scored in a 1-0 win over Hibernian – his 18th goal in all competitions.
The interest comes at a time when the Merseyside club are facing relegation due to their poor performances within the Premier League this season, with their lack of goals a decisive factor.
The scouts also took this opportunity to watch 16-year-old Dylan Smith, who is seen as a potential future successor to Seamus Coleman.
What would Duk bring to Everton?
Sean Dyche's attacking woes have come as a result of poor signings and unfortunate injuries. The usually reliable Dominic Calvert-Lewin has made just 11 Premier League appearances this season, while Neal Maupay has managed just one goal.
If the Toffees are relegated, it is likely that they would lose some, if not most, of their key players. Calvert-Lewin, who has been linked with a move to Arsenal, would almost definitely move away from Merseyside, while it is probable others would too.
This striker conundrum has led the Everton board to rightfully look elsewhere, and Duk may provide what the club need. 
The Cape Verde international, who is valued at €1m (£880k) by Transfermarkt, has been on fire for Aberdeen this season, as he has scored 16 goals in the Scottish Premiership in 32 appearances, accruing an average match rating of 7.03.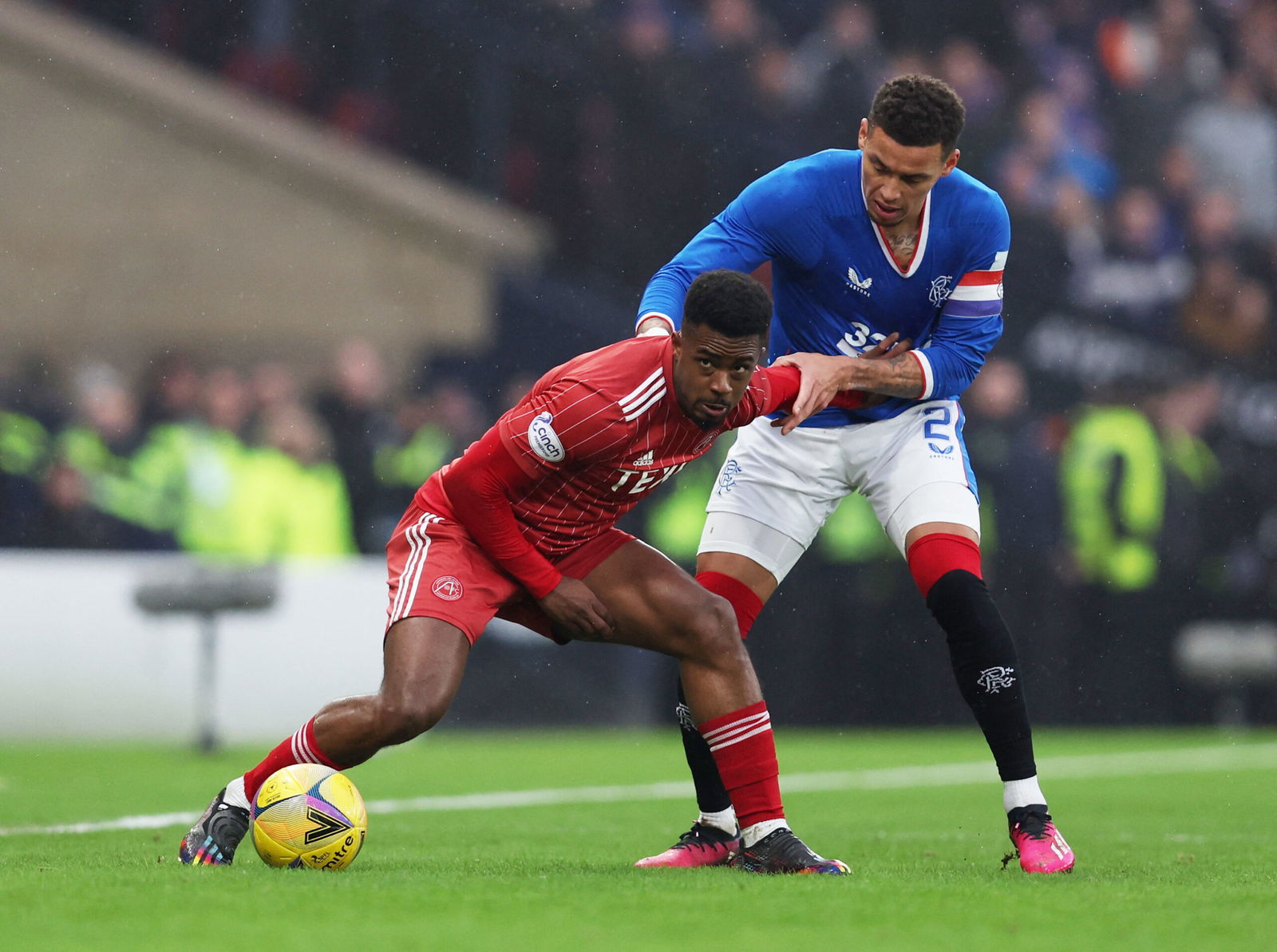 Duk, hailed as "unbelievable" by sports writer Paul Third, may not be as experienced as some of the other strikers that Everton may be able to acquire, but he would bring a youthfulness that has been enjoyed by the Aberdeen fans this season.
Duk's advisor, Roberto Rocha, is confident that he could star in Europe's top five leagues, he said:
"Duk can play in the highest leagues, the top five in Europe.
"Talk about the highest clubs is different, but the highest leagues he can.
"I hope he keeps having opportunities to show himself at the highest level possible."
The 23-year-old could be a strong signing for the Toffees if they are to be relegated to the Championship, without breaking the bank for his services.
The financial fair play (FFP) breaches that are being investigated at the club mean that it is unlikely that the Toffees will have a large war chest to spend in the transfer market, so signing Duk may provide them with a cost-effective alternative.