Despite Everton's future in the Premier League being up in the air, the club has serious interest from investors regarding a potential takeover.
What's the latest on Everton's takeover?
As per The Athletic's David Ornstein, even with owner Farhad Moshiri insisting that the club is not for sale, the Toffees have interest from 777 partners – who own shares in Hertha Berlin, Genoa and Standard Liege.
The Miami-based company are taking into account the league which the Toffees will be playing in next season, while also being aware of any financial fair play (FFP) breaches that may result in setbacks for the side.
The Merseyside club also have admirers from the New York-based group MSP Sports Capital, who may also make a move to pry the club out of Moshiri's hands.
This interest comes at a time when Everton's new stadium is being built, which is costing around £500m, and there is a level of uncertainty regarding the future of the club.
How would Everton's season affect a potential sale?
There is no denying that this campaign has been one to forget for the Toffees cognoscenti. After Frank Lampard was sacked, Sean Dyche has brought in some sense of clarity, but the club currently face being relegated for the first time since 1951.
Their on-pitch performances have ensured that the club are just out of the relegation zone, however, they have scored just 25 goals this season – one higher than bottom-place Nottingham Forest and Southampton.
This lack of goals comes as a result of new-signing Neal Maupay having scored just one in the Premier League this season, while the usually reliable Dominic Calvert-Lewin has faced an injury-plagued season.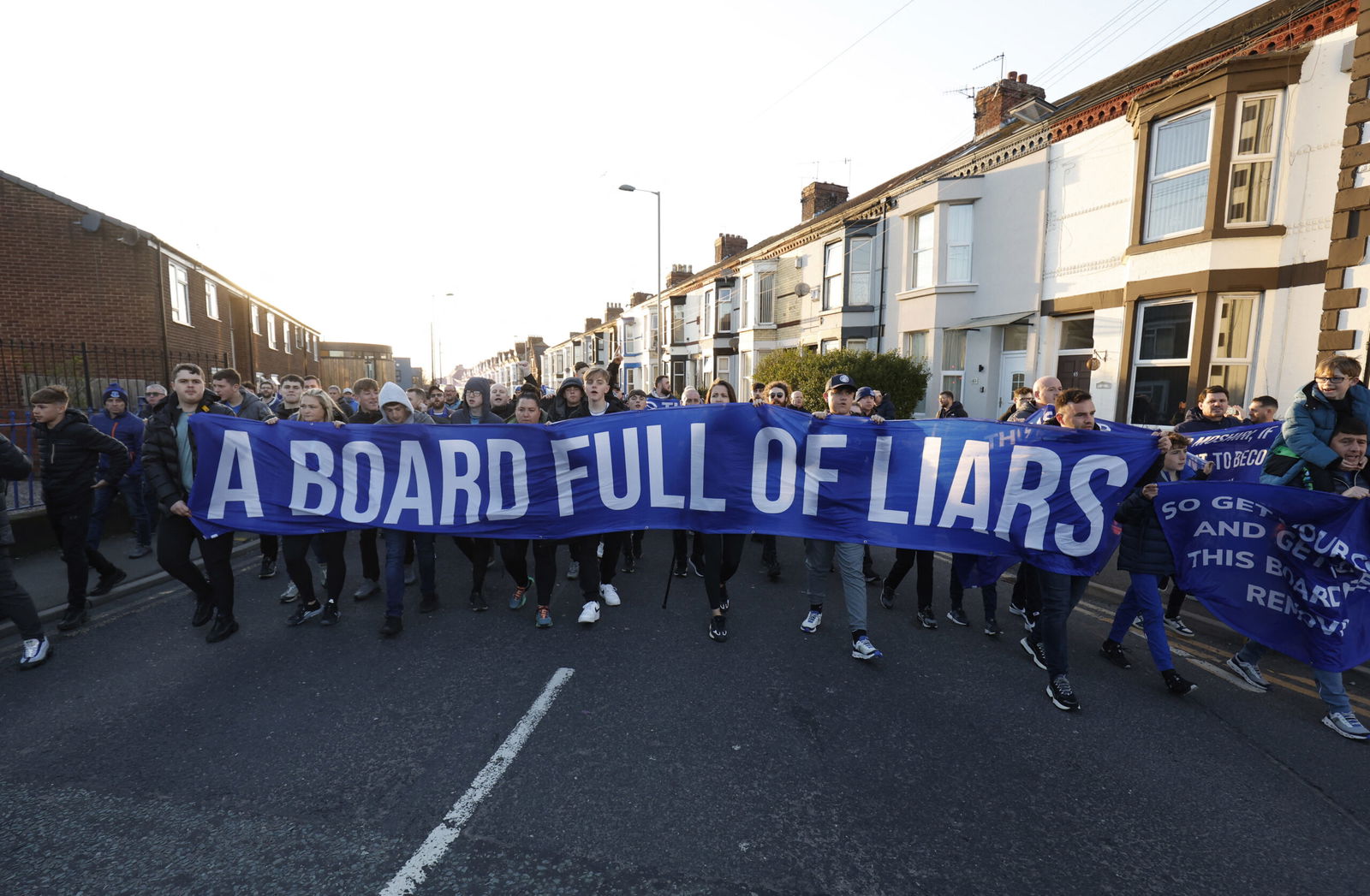 Relegation has become a real possibility for Everton and it is likely to affect a potential sale of the club. If owner Moshiri, who has been called to leave by fans during protests against the Iranian-born businessman and his board members, becomes open to selling the club, he will want to ensure they are still in the Premier League.
The exposure that comes from England's top division is like no other within the country and, as a result, being relegated is sure to decrease the interest of their current admirers. On top of this, the FFP breaches that are being investigated are likely to need to be sorted out if there is a potential deal.
If the Toffees fans were to have it their way, it is likely Moshiri will be gone by the new season. In actuality, it is more complicated than that. Everton will need to focus on their on-field performances as relegation could spell the end of any potential suitors.