Arsenal legend Ian Wright has provided his thoughts on Bukayo Saka after his penalty miss played a part in condemning the Gunners to just a point against West Ham United over the weekend.
What has Wright said about Saka?
Almost immediately after the 21-year-old's miss from the penalty spot, Jarrod Bowen equalised for the Hammers. It was a little too familiar for Mikel Arteta's side.
The similarities between the north London side's performance at Anfield a week prior are clear to see. While it isn't quite over yet, this may mark the beginning of the end of Arsenal's reign at the top of the Premier League.
The penalty miss may become imperative to the downfall of the season, but Wright, speaking to The Athletic, has said words of encouragement to Saka, he said:
"He will always be our starboy no matter what.
"He has my unequivocal support and I would expect everyone around Arsenal to do the same. Vocal support matters. I want him to know we will always rally around him."
Comparisons to David 'Rocky' Rocastle
Saka has given it all since he made his debut against Vorskla Poltava back in 2018.
While it may seem like he bears the weight of the Emirates faithful on his shoulders each week, he remains just 21 years old – it is important to remember that.
Coming through the youth academy, the winger used to play in an indoor facility named after Rocky, who tragically lost his life aged just 33. There is no better person to speak on Rocky's life than Wright, who has praised Saka immensely with a comparison between the two.
He said:
"You're seeing certain things now, especially when Bukayo is in tight areas, you see him come out of it with great skill, great feet. He gets kicked, gets fouled and jumps straight up."
It is an uncanny similarity to Rocky's playstyle, as Wright then went on to say:
"David would get up – bam! – instantly. Coming from the youth team, the fans adore them and both of them are the kind of people that, when you meet them, you instantly love them because they're such beautiful people, and you can't help but love them."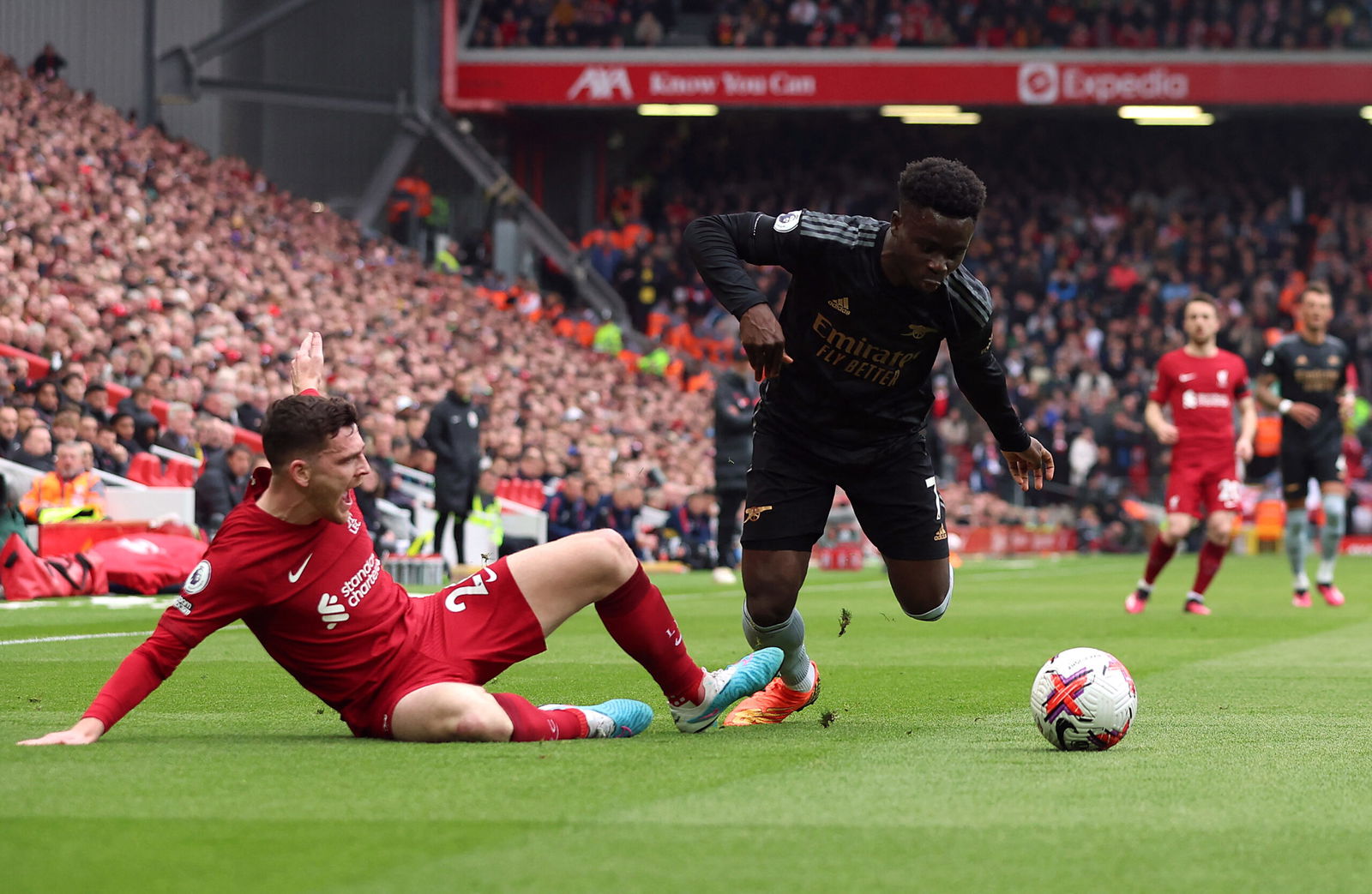 Saka being "burdened with glorious purpose", as Wright told The Athletic, is perhaps the biggest but most difficult compliment he could have been given.
We have seen the burden before the £115m-rated winger's miss in the Euros final diminished England's hopes of a major trophy for the first time since 1966. Aged just 19, Saka stepped up to take perhaps the most important shot of his career – saved.
However, the Ealing-born star's glorious purpose is destined to come soon.
Arsenal still need to wrestle off the goliath they face in Manchester City on their conquest to Premier League success. But if it is not to be this season, Saka will have the tenacity to bounce back as he has done before.