Football finance expert Kieran Maguire has claimed that Manchester United allowing potential takeover bidders to view their financial data will not lead to any 'significant' changes to their valuations of the club.
Earlier this month, it was reported that the Premier League club will give bidders, mainly the Qatari consortium led by Sheikh Jassim bin Hamad Al Thani and Sir Jim Ratcliffe, access to their confidential financial data as part of the takeover process.
It has since been revealed that Ratcliffe will not buy the club for a "stupid" price, with the Glazers apparently valuing United at £6bn.
This has since led to one finance expert sharing his thoughts on the matter in terms of the club allowing the bidders to view their financial information.
Speaking to Football Insider, Maguire said this on the situation going on behind the scenes at Old Trafford.
He said: "I would be surprised if access to further information would result in a significant change in the perceived value of Man United by bidders.
"They have already had access to significant amounts of data and the club is also listed in the New York Stock Exchange which means the club has to have a large amount of public information up to date.
"Therefore, I imagine the bidders have already seen more than enough to make a fair judgement on what the club is worth.
"A few tiny details might nudge the price up slightly, but I'm not anticipating a huge change in approach if they gain access to more data."
Recent days have seen a high-level team of representatives of Sheikh Jassim take a tour of Old Trafford before being involved in presentations at United's Carrington training complex, which later saw Ratcliffe get the same treatment.
Do you think Sir Jim Ratcliffe will take over Man United?
Yes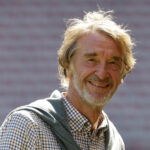 No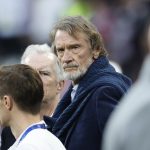 In terms of the club's valuation, a recent report from the Daily Mail has claimed that the Red Devils are likely to be sold for a world record fee of more than £5bn, with bids from Ratcliffe and the Qatari consortium expected to forthcoming.
From the supporters' point of view, a fan survey from The Athletic revealed that the majority of United fans would want to see Ratcliffe take over from the Glazers rather than Sheikh Jassim.
Therefore, despite his recent reluctance to pay what he feels is an unreasonable price for the club, the United fans will be hoping a deal can be worked out that would see the Englishman take full control.