Football finance expert Kieran Maguire has shared some behind-the-scenes details regarding the Glazers and their current stance at Manchester United amid reports of a potential takeover. 
Earlier this month, it was reported that the Glazer family have been offered the financial backing to remain as owners of United by American hedge fund Elliott Management,
It has since been claimed that Avram Glazer and his brother Joel are reluctant to let go of the club with Sheikh Jassim Bin Hamad Al Thani and Sir Jim Ratcliffe's offers falling short of the £6bn asking price.
With that in mine, one finance expert has shed some clarity on the current state of affairs surrounding the people at the top of United.
Speaking to Football Insider, Maguire had this to say about the Glazers and what their current situation looks like.
He said: "The Glazers are playing a cautious game with the Man United takeover. They want to extract maximum dollar from the sale of the club and the last thing they want to do is send out a signal that they will sell regardless of the offers that arrive.
"So by having discussions with Elliott Management they are exploring all options, one of which will be providing additional funds for potential capital expenditure.
"What we also could see is that the Glazers could buy out the Glazers. Not all of the six Glazer children are attached to Man United – many of them don't even know the shape of the ball. We might see Avram and Joel try to buy out some of their sibling's shares, and they will need money to do this."
Do you think anyone will pay the full £6bn valuation to buy Man United
Yes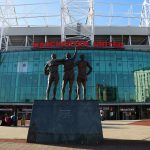 No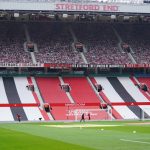 Taking into account how there have been numerous and large public protests by United fans against the Glazers and their current ownership of the club, it seems unlikely that they would be happy with the prospect of Avram and Joel Glazer buying out some of their sibling's shares as Maguire mentioned.
With that in mind, the best thing the United fans could hope for is that either Sheikh Jassim or Ratcliffe improve their offers or the Glazers lower their valuation of the club if they want to see a full takeover take place.
Bearing in mind how Maguire said that the Glazers are looking to pick up as much money as they can from the club, it doesn't seem likely they will change their valuation, especially since Erik ten Hag side recently got their hands on the Carabao Cup and look likely to secure Champions League football next year.