Chelsea reportedly have their eyes on signing four midfielders during the upcoming summer transfer window. 
Since Todd Boehly took over the west London club, he has not been shy in terms of spending significant amounts of money to bring new players to the club.
After a particularly busy January transfer window, the Blues already have their eyes on some potential targets for the next summer transfer period.
According to a recent report from Football Insider, Chelsea have Frenkie de Jong, Moises Caicedo, Declan Rice and Jude Bellingham on their transfer target list for the summer.
The report also adds that De Jong sits at the top of that list and is seen by Chelsea as the most acquirable, with Graham Potter looking to strengthen his midfield ahead of next season.
As things stand, Chelsea currently have nine midfielders in their squad, which suggests that if the club are looking to sign even more players for that position in the summer, they may need to get rid of some first.
Having splashed out a British record fee to sign Enzo Fernandez, and are reportedly looking to secure new deals for the likes of N'Golo Kante and Mateo Kovacic, this suggests that some other midfielders at Stamford Bridge could be at risk of being replaced.
Focusing on De Jong, the Dutchman recently revealed that he has no intention of leaving Barcelona anytime soon, which could be problematic for Chelsea and their hopes of landing a summer deal for him, possibly leading them to look at the other names on their target list.
Which of these midfielders would you like to see Chelsea sign this summer?
Moises Caicedo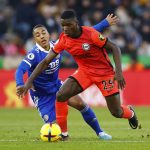 Frenkie de Jong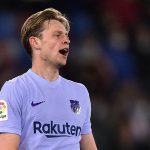 Declan Rice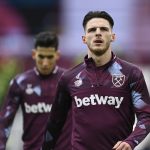 Jude Bellingham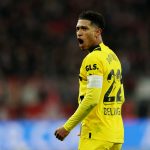 With Caicedo recently putting pen to paper on a new deal at Brighton & Hove Albion, this may make a move for him a rather expensive one, which hasn't put Boehly off before.
Then with Bellingham, he has the likes of Liverpool, Real Madrid and Manchester City after him, which means that Chelsea would have to do their bit to convince him to join the club that just knocked his Borussia Dortmund side out of the Champions League.
In our view, given his well-reported contract issues and ambitions to play at a high level and compete for trophies, Rice could be the best option for the Blues to try and sign this summer, assuming they're going to settle for just one of the midfielder's on this apparent target list.