Journalist Alison McConnell has claimed that Michael Beale may regret talking about 'integrity' shortly before becoming Rangers manager.
It has now been confirmed that the former Ibrox coach will now return to the club as manager. In the official announcement, he is described as 'undoubtedly one of the most sought-after young managers in British football'.
Indeed, Beale was targeted by Premier League outfit Wolves not that long ago, but he decided to stick with Queens Park Rangers in the English Championship, citing 'integrity' as a reason for his loyalty.
In full, he said: "I entered into an agreement here and integrity is a real big thing for me. I've been all-in here and I've asked other people to be all-in, so I can't be the first person to run away from the ship."
Evidently, though, he hasn't shown much commitment to the Championship club, having now jumped ship in favour of a move to Rangers.
While speaking about his comments on the PLZ Soccer Show, McConnell said that Beale may now regret what he has said in hindsight.
She explained: "I think those words will haunt him a bit. I think when he came out so strongly and knocked Wolves back, he didn't just say, 'no, I want to stay at QPR, I'm in the right place just now' – he really laid it on with that statement.
"And when you speak about integrity and then a couple of weeks later, you're moving to Rangers, I think it does invite a criticism of that.
"I know there's a suggestion that he was told to hang fire with Wolves because the Rangers job was going to be coming available; I don't know if there's much truth in that, because I think if he had any inkling, I don't think you would be quite so strong with your words.
"I think he might have couched it slightly differently, but certainly, I think QPR fans won't be shy in reminding him of the words he'd spoken at that time."
Do you want Michael Beale as manager?
Yes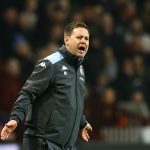 No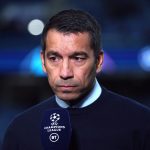 TIF Thoughts on Michael Beale and Rangers…
Ironically, Sky Sports journalist Joshua Barrie claimed not that long ago that Beale would be a better communicator than Giovanni van Bronckhorst, claiming that he 'knows how to play the game' and understands what messages 'trend well'.
Clearly, the manager was trying to please the QPR fans with his past comments, but failed to have the foresight that they could come back to haunt him.
Even so, that won't change the fact that Rangers supporters will likely be excited to see how he gets on in charge. While he doesn't have the most experience as a manager – having only taken charge of QPR last June in what was his first job as a head coach – he does know the club well having helped Steven Gerrard win the Scottish Premiership not so long ago.