Financial expert Doctor Dan Plumley has suggested that Celtic could well be close to appointing a new chairman in the near future. 
Over the summer, the Bhoys officially announced that the current chairman of the club Ian Bankier would be retiring at the end of this calendar year.
However, with that date approaching ever closer, no replacement has been named as of yet. With such uncertainty remaining over a current position, some Celtic fans may be concerned but Plumley has said it's not a 'pressing worry' and things may be decided behind the scenes already anyway.
Indeed, in a recent interview, he told Football Insider: "For me, these things always depend on the situation at the club.
"That's on the pitch as much as anything and at the minute, things are going pretty well for Celtic. Certainly in the Scottish Premiership, OK, the Champions League was always going to be a battle.
"These kind of things are not as pressing of a worry, from the outside looking in, when everything is going well because it goes away a little bit.
"I don't think it is a pressing worry. Also, a lot goes on behind the scenes that we, perhaps, are not partial to. Just because we haven't heard anything there aren't things going on behind the scenes to get that sorted out.
"You don't want to push it into the public domain until it's all fully sorted.
"It's not hurting the club immediately. While things are going well on the pitch these things tend to be less of an issue."
Are you concerned that the new Celtic chairman has not been announced yet?
Yes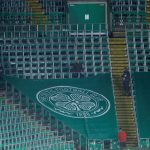 No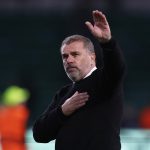 TIF thoughts on Celtic…
To be fair, things certainly are going pretty well in Scottish Premiership up to this stage in the season. After all, the Hoops do sit nine points above their closest rivals at the very top of the league table.
Even so, regardless of form on the pitch, a new chairman does need to be put in place soon. Bankier has remained coy about who his replacement could be when pushed for answers by the press.
However, former chief executive Peter Lawwell does seem to be the man most likely to take the job, if recent reporting is to be believed. Whoever it is, it does seem likely that the public will know soon and it wouldn't be a shock if the decision has already been made behind the scenes.