Dean Jones has claimed on The Done Deal Show that Arsenal's interest in Youri Tielemans remains.
Arsenal have been tipped to make a move for the wantaway Premier League ace this summer, with his price tag said to be just £25m, however, after signing Oleksandr Zinchenko, who can operate very well in midfield, the prospect of any move for Tielemans now appears unclear.
However, the links to the Belgian are refusing to go away, which may be down to his experience in the Premier League, as he has racked up 120 appearances, while his relatively low price tag for a player may also be a factor.
Jones believes that Arsenal will still look to strike up a deal for Tielemans this summer.
He said: "I'm still told it's not dead, I'm still told Arsenal might do that. Again, I'm not 100% convinced that's the perfect profile or fit for what Arsenal need, but they are obviously after players that can catapult them into that Champions League tier, and Tielemans himself feels that he should be playing in the Champions League.
Who would you rather Arsenal signed?
Paqueta!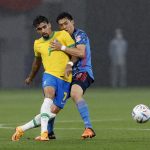 Tielemans!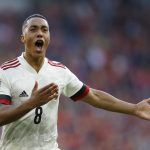 "So if there's not a Champions League club out there trying to sign him right now – which there's not – then he needs to join a club that are on the verge of making the Champions League and actually help them do it.
"Obviously, Man United and Arsenal are two clubs that he could look to do that with, so I'm not going to totally rule it out."
TIF Thoughts on Arsenal's pursuit of Tielemans…
If the Gunners are waiting to make their move for Tielemans, then it may be best to act sooner rather than later – especially with Manchester United thought to be interested, as if they call off the pursuit of Frenkie de Jong, they may well focus on landing someone more Premier League-proven in Tielemans.
However, the centre of midfield certainly doesn't appear to be an area of immediate weakness for Arsenal given that tried to land Raphinha earlier this summer, so it would seem that an attacking player is more important, though the Tielemans pursuit certainly doesn't seem finished.