Financial expert Kieran Maguire has revealed that Tottenham Hotspur could make the most from match-day income in England.
Last season, Spurs just about squeezed into the final Champions League place, beating Arsenal to fourth spot in the Premier League by just two points.
While supporters no doubt would have celebrated beating their bitter rivals to such an achievement, it seems as though the repercussions of that success could potentially be greater than first anticipated.
While discussing the matter on the Last Word On Spurs podcast, Maguire explained that if Tottenham go deep into the Champions League they could be 'the biggest' match-day revenue earners out of all the Premier League teams.
The journalist said (11:23): "Potentially now Spurs, with being in the Champions League, they have the capacity to be the biggest revenue earners from match-day income in the country."
He went on to add (12:04):  "Arsenal had the capacity to generate again around about £110m [from Champions League run]. Based on my calculations, I think the Spurs can go £120m – if they have a decent run. So that that is very promising.
"The fact that they have future proofed the stadium, it's a multifunction stadium. You know, this isn't the reason why you fell in love with Spurs, but it is giving Spurs the raw resources which can then be reinvested in terms of decisions which are being made on the pitch – the ability not just to sign players, but to renegotiate contracts from those players that you don't want to leave."
Will Daniel Levy back Antonio Conte in the transfer market this summer?
Yes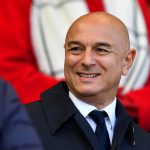 No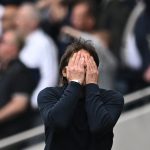 TIF thoughts on Spurs and the Champions League…
Having never won the Champions League, many will not expect anything different next season. However, they did make the final back in 2019, and so it would be unfair to completely rule out their chances.
If they do go on a decent run, it sounds as though they could bring in as much as £120m in match-day revenue which would the best in England, according to Maguire.
Having recently seen majority shareholder ENIC did recently agree to add a £150 million capital increase to the club, Spurs' finances already seem in pretty good shape at the moment.
Add to that this latest opportunity for monetary gain and the north London outfit may well be on their way to establishing themselves as one of the richest potentially in the world.