Aston Villa supporters will surely be fuming as footage emerges (originated from Sky Sports) of a foul that somehow went against Douglas Luiz last night.
Villa found themselves in dreamland last night as they took a slight shock lead against Liverpool, who lost grip on the Premier League trophy last weekend as they dropped points at Anfield, although that was very much short-lived with the Reds responding minutes.
Should this have been a foul on Luiz?
Yes!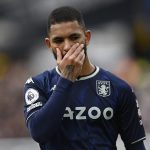 No!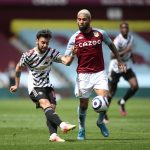 While Steven Gerrard's side did end up losing the game they put in a good account of themselves mustering up an XG of 1.1, only 0.8 less than their opponents, but it appears that they were not helped at all by referee Jonathan Moss.
The referee decided that a foul was committed by Luiz, who opened the scoring, despite the Brazilian midfielder quite clearly having his ankle stamped on by Naby Keita, seeing him fall to the floor and in turn, handling the ball.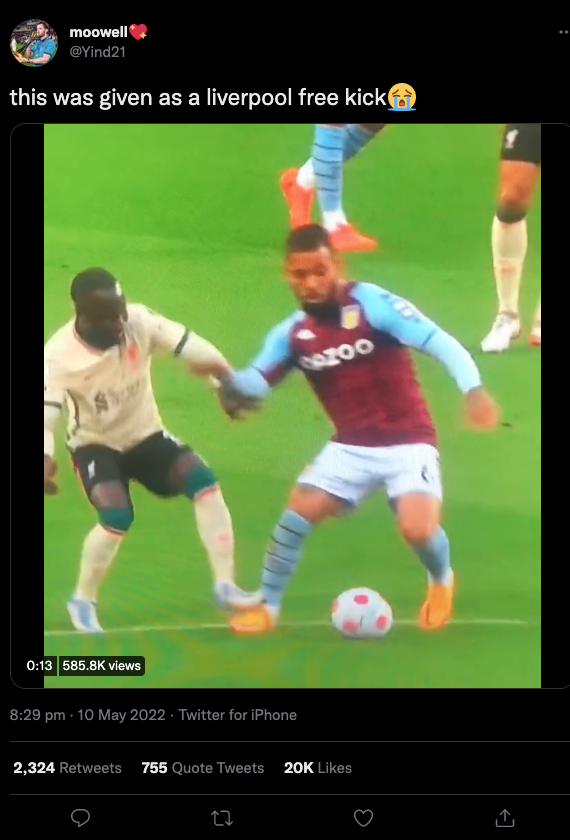 TIF Thoughts on this ignored foul…
While Luiz does handle the ball, there's no denying that, the play should have been brought to a halt before he did so as it was a very obvious stamp that could have done a lot more damage to the midfielder, who appeared to get up and be able to run off the stamp.
Of course, this won't be the only thing that will have annoyed the Aston Villa faithful as even Sky Sports presenter Joe Thomlinson was shocked at John Moss' lack of ability to show Fabinho a yellow card. Steven Gerrard was far from happy with the performance of the referee too.
When a team lower down the Premier League is coming up against a top team in Liverpool it's already tough enough to pick up a positive result without referees and the other officials making very clear and obvious errors which benefit the bigger side.
In other news: Emiliano Martinez mocks Aston Villa star in behind-scenes footage