Newcastle United fans have had plenty to complain about this season, something that continues despite their first win of the season.
Callum Wilson's only goal of the game was the difference in a relegation six pointer at St James' Park as Eddie Howe crushes Sean Dyche.
While the majority of players have been praised, it doesn't mean sub-par performances are still closed to criticism.
Not for the first time this season, Joe Willock has been lambasted by his fans for poor performances, a real hero to zero moment after his heroics last season.
Should Newcastle sign Lingard?
Yes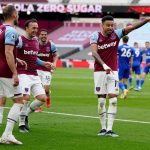 No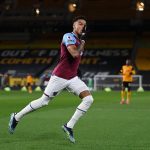 What the Newcastle fans had to say about Willock
"We paid £25,000,000 for Joe Willcok, Arsenal must be laughing at us." @AdamNUFC_
"What on earth has happened to Joe Willock #nufc?" @whyayeman1955
"Will the real Joe Willock please stand up, please stand up, please stand up, we sign him and he goes downhill." @Garymiller69Gm
"Willock was awful today." @daviddarbyshire
"Still not seeing it in Willcok (yet)." @lmcg1978
"Get your guy Willcok off. It's like playing with 10 men… man's nowhere near fit." @1892birdy
"Willock was shambolic what actually does he offer ?" @mcburnsie
"Willock needs dropped. Get hayden or longstaff on and free shelvey up a bit." @GeordieDubravka
Clearly the fans are far from impressed with the performances. With January coming up and a potential war chest at Howe's disposal, Willock's place could be at threat.
It's a running theme for the Toon Army to criticise their players this season and rightly so! However, even in victory, it's still far from perfect for Howe and his side.
Willock has a key role to play between now and January, and after notching their first win of the season, all players in that squad have to stand up and be counted for as we enter the key festive period.
In other news: Newcastle fans delighted with this performance vs Burnley