Simon Bird has been speaking on the Football Digest podcast about plans PIF had for Newcastle 18 months ago and what that could mean for the club's transfer budget.
Since seeing their club being taken over by PCP Capital Partners, Newcastle fans have also seen their club go from signing one player in an entire transfer window earlier this summer to now being linked with players such as Lorenzo Insigne and Timo Werner.
Do Newcastle United need to leave St James' Park?
Yes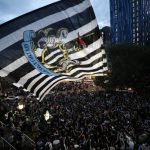 No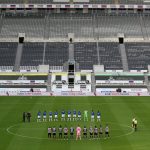 The PIF, who now own an 80% majority stake in Newcastle, have ambitions for the club to be challenging at the right end of the table, and given their worth, it should come as no surprise. However, having a sponsor that can offer a huge amount of money in return from a Saudi-led business – much like Manchester City are sponsored by Abu Dhabi's Etihad Airways – would certainly help.
Bird spoke about what he has been told previously about the club's potential spending.
"The PIF who bought them is an incredibly wealthy sovereign fund worth $500 billion, but we don't know what they're ready to commit or what deals that they're going to do with Saudi businesses to put sponsorship money into Newcastle like the oil company or the airline or whatever like Man City did.
"We don't know how much they're actually going to, as a country, pump in to Newcastle. Now, a year and a half ago, when it was meant to be going through and Rafa [Benitez] was going to take over or [Mauricio] Pochettino, we were told £50 million extra a year for five years on top of Newcastle's budget and whatever they can generate – which is a great starting point to spend."
TIF Thoughts on Newcastle United…
Newcastle are now recognised as the wealthiest club in the Premier League and Europe, with their owners' wealth dwarfing that of Manchester City, but with the club sitting second-bottom of the Premier League, it would be an almighty task to draw world-class players to Tyneside in January or even next summer.
Names that have been linked with the club include James Tarkowski and Jesse Lingard, who are both Premier League proven, with the former having racked up 166 top-flight appearances, whereas Lingard has an impressive 152 appearances under this belt. These would appear to be much more realistic and attainable targets in the short to medium term.
In other news: 'Sky is the limit', 'Still hasn't sunk in' – Many NUFC fans in dreamland over 'exciting' news