Celtic fans have been reacting to comments made by Kevin Phillips in the wake of Ryan Christie's move to Bournemouth.
The 26-year-old was entering the final few months of his contract at Celtic Park, with reports suggesting that the club were rather desperate to keep hold of him and were offering him a new one. However, a deal couldn't be reached and he signed for the English Championship side on transfer deadline day in a deal reportedly worth around £2.5m.
Speaking about the deal to Football Insider, Phillips claimed that Celtic missed out on a potential major windfall because of his contract situation and that they could have got a lot more for him if they'd have been able to agree to a long-term deal sooner:
"In all fairness, every very club makes mistakes. Big clubs in the Premier League have had exactly the same problem. It has happened to Arsenal a few times over the last decade. Sometimes these things happen, but it is important you learn from them. First and foremost, Celtic have lost a very good player in Ryan Christie.
"From a financial point of view, to lose him for £3m, the club will be kicking themselves. If he had been on a two, three-year contract, he would have been worth £15-20m."
His comments were relayed to fans on the Celtic Insider Facebook page for fans to react to, and it generated some rather interesting responses from the supporters:






Will Christie be missed at Celtic?
Yes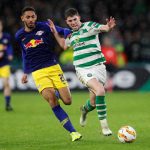 No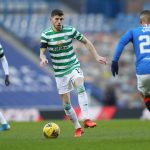 We'll never know whether or not they'd have been able to get as much as that, but given how little was left on his deal, they certainly didn't have a lot of options when it came to selling him on, so they had to take what they could, and Phillips may be right to suggest that they'd be furious with how things were allowed to happen.
In other news: 'Wow', 'Finally', 'Long time coming' – Lots of Celtic fans flock to club's post