Football's transfer market often boils down to a bidding frenzy, with sky-high amounts being paid for the cream of the crop. However, a number of clubs have successfully landed world-class talent for shockingly modest sums. 
Fabrizio Romano revealed this week that Alexis Mac Allister will move to Liverpool for just £35 million, a relatively small fee for one of the Premier League's best and most exciting midfielders.
So, speaking of bargains, join us as we highlight the top 10 best football transfer bargains in history, as of 2023, showing that superior football talent need not always cost a fortune.
10. Eric Cantona –
Leeds United to Manchester United (£1.2m, 1992)
The talismanic Eric Cantona's transfer to Manchester United for a modest £1.2m in 1992 was a turning point for the club, paving the way to their first league title in over two decades. This transfer undeniably ranks as one of the top football transfer bargains of all time, especially considering what The Frenchman would go on to achieve.
9. Andrea Pirlo –
AC Milan to Juventus (Free, 2011)
Written off by AC Milan, Pirlo was let go on a free transfer to Juventus. The Italian midfield maestro silenced critics, becoming a pivotal part of Juventus's Serie A dominance and a key player in their 2015 Champions League final run, as well as their success in Serie A.
8. Sol Campbell –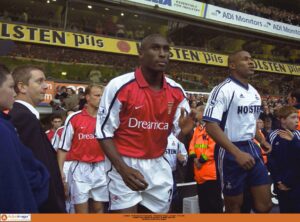 Tottenham Hotspur to Arsenal (Free, 2001)
Campbell's controversial move from Tottenham to Arsenal resulted in a significant return on investment for the Gunners. His defensive prowess was a cornerstone of the legendary 'Invincibles' season of 2003-2004, and even their 2006 Champions League campaign, which saw them reach the final, in which Campbell scored.
7. Paolo Maldini –
AC Milan Youth to AC Milan (Free, 1984)
Including a youth team graduate may be controversial, but Maldini's outstanding loyalty and service to AC Milan merit acknowledgement. His glistening career, boasting seven Serie A and five Champions League titles, underscores the value of investing in youth development.
6. Jamie Vardy –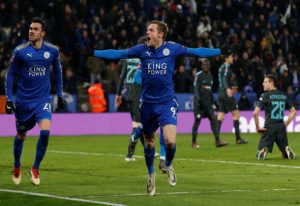 Fleetwood Town to Leicester City (£1m, 2012)
Jamie Vardy's Cinderella-story, from non-league football to Premier League champion, is the stuff of legend. The striker's instrumental role in Leicester City's 2015-2016 Premier League victory frames his £1m transfer fee as an absolute steal.
5. Ruud Gullit –
PSV to AC Milan (Free, 1987):
Dutch footballing legend Gullit's free transfer to AC Milan in 1987 was a masterstroke. He spearheaded Milan's triumphant period in the late 80s and early 90s, amassing three Serie A titles and two European Cups, and cost the Italian side absolutely nothing in the process.
4. Dani Alves –
Sevilla to Barcelona (£23.5m, 2008)
Although £23.5m is hardly a small fee, Alves's transformative influence at Barcelona solidifies his place among top football transfer bargains. His eight-season tenure was marked by six La Liga titles and three Champions League trophies, making him the most decorated footballer of all time.
3. Kolo Touré –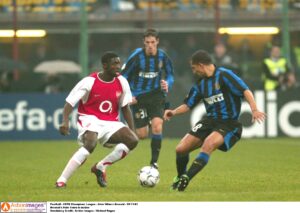 ASEC Mimosas to Arsenal (£150,000, 2002)
Arsene Wenger's £150,000 investment in Ivorian centre-back Kolo Touré reaped significant dividends. His role in the historic 2003-2004 'Invincibles' season and consistent defensive performance make his acquisition a standout bargain.
2. Henrik Larsson –
Feyenoord to Celtic (£650,000, 1997)
The incredible return of 242 goals in 315 appearances makes Larsson's £650,000 transfer to Celtic an undeniable bargain. The Swedish striker's contribution helped Celtic to four Scottish Premier League titles.
1. Robert Lewandowski –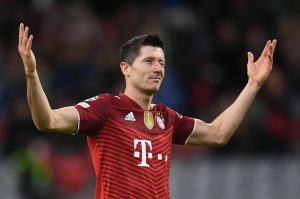 Borussia Dortmund to Bayern Munich (Free, 2014)
Snagging Lewandowski's services for free after he announced his intent to leave Dortmund was a coup for Bayern Munich. The goal-scoring juggernaut has since led them to multiple Bundesliga titles and a Champions League win, weakening the main league rival in the process.
Successful transfers hinge on numerous factors – player performance, impact on team results, and sell-on value. However, these top football transfer bargains prove that securing world-class talent need not break the bank. Uncovering such gems requires strategic scouting, negotiation skills, and a bit of good luck.