Tottenham Hotspur fans on Twitter have been responding to the latest claim to emerge concerning the north London club and what's going on behind the scenes there. 
This comes after Spurs-focused Twitter account @TalkingTHFC shared a post on its page relaying news originally published in an article from The Sun.
The article claims that "some players are said to be uncomfortable with the presence and behaviour" of managing director of football Fabio Paratici and technical performance director Steve Hitchen in the dugout during games.
This post then gathered a lot of replies from Tottenham supporters, who were not shy in sharing their thoughts and feelings on the matter.
So, what did these Spurs fans have to say in response to this news regarding the feeling around Paratici and Hitchen's presence in the dugout?
"I have found it very odd if I'm honest, Nuno can't be happy with it, not bothered about the players so much."
"Huge if true"
"I've been thinking this for weeks and I'm sure Nuno isn't a fan of them being there"
"I agree"
"Can't think of a single reason on why would this news be legit. Doesn't even make sense"
"Must be really hard having people cheer them on. I do feel for them"
Looking at the replies to this post, it seems as though this claim has led to numerous different opinions and viewpoints on Paratici and Hitchen's presence in the dugout during games and whether or not the players are uncomfortable with it.
Do you have a problem with Paratici and Hitchen being in the dugout?
Yes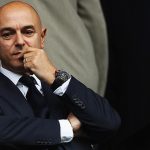 No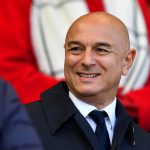 In our view, while it may be unusual for a club to have two of their senior club staff members in the dugout during games, it's hard for us to imagine that their presence would cause a problem for the Spurs players on the pitch, given they're already surrounded by thousands of fans in the stadium anyway.
Also, with Spurs having won all three of their Premier League games so far this season by a scoreline of 1-0, it's hard to imagine the presence of Paratici and Hitchen has had much of a negative impact on the players during matches thus far.
In other news: 'Never forgiving Poch', 'Scandalous', 'Yikes' – Many Spurs fans furious as fresh comments emerge