Tottenham Hotspur fans have flooded to a tweet from club correspondent Alasdair Gold following their 3-0 defeat on Sunday to Chelsea. 
After making it back-to-back 3-0 defeats in the Premier League, Spurs boss Nuno Espirito Santo spoke of the club's need to solve their current issues, despite praising the team's first-half performance against the European champions.
Nuno in or Nuno out?
In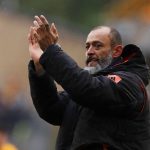 Out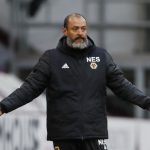 "We have to find solutions. Since the beginning this is our focus, to find players to perform and the partnerships," he said. "I honestly believe the first half was really good, the attitude, energy and spirit. If there's one positive to take, it's that."
The London derby at the Tottenham Hotspur Stadium saw the return of Tanguy Ndombele and Giovani Lo Celso to the starting XI, however, both were substituted in the second half.
Spurs fans flocked to Alasdair Gold's tweet relaying Espirito Santo's post-match comments as they vented their frustration following the London derby defeat.
What exactly did these Spurs fans have to say?
"There is no solution. Reality is the team is a mid-team calibre"
"This is the problem. 1 setback or a little bit of adversity and the supposed big-money signings struggle. Lo Celso and Ndombele couldn't get off the pitch fast enough and sets the tone for what always follows which is us conceding."
"Nuno and Kane out. Absolute awful. We go on about the 1st half but we done nothing."
"1st half was terrific.. what message did he give them at HT?!.. woeful 2nd period from us"
"Game is two halves though Nuno not one"
"Our season is already over! Our squad is pathetic. We are embarrassing and humiliating. No positives to take whatsoever"
Spurs are yet to score more than one goal in a Premier League game this season and have drawn blanks in their previous two against Crystal Palace and the Blues.
And given their defensive solidity has slackened in recent weeks, it seems the patience of these Spurs fans is already wearing thin with the former Wolverhampton Wanderers manager.
In other news: 'Get Paratici out of my club', 'This can't be real?' – Many Spurs fans fume at 'pathetic' news
Related posts