Newcastle United fans have been reacting to an image that has emerged on social media from their game against West Ham United.
The game on Sunday was the first with a 'full' St. James' Park since their game against Burnley back in February 2020, and there were plenty of the Toon faithful delighted to be back in the ground to be able to watch their team play.
However, there was one thing that some weren't too pleased with, and that was with the facilities on the concourses at St. James' Park. Twitter user @__RG27 posted a picture of a rather small screen up on the walls somewhere inside the ground with the caption: "They've had a year and a half to sort the TVs on the concourse, you can still see the brackets from when they had the bigger, better TVs."
The image has since been circulated around supporters online where it gave them their own chance to express their anger at the lacklustre effort put in by the club:
"24-inch plasma bought off Gumtree. We certainly know how to entertain."
"Such a perfect metaphor."
"#nufc
simply a disgrace no fan connection at all, may as well go back to the 70s.
#notgoodenoughnufc @nufc
prices are a disgrace as well"
Do you think there have been positives from Mike Ashley's reign?
No, not a single one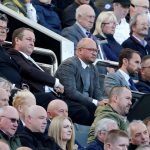 Yes, there have been a few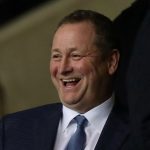 It shouldn't really come as a surprise when you consider how little Mike Ashley has reportedly invested in the club, but even something like this does seem like penny-pinching taken to the extreme.
In other news: John Gibson shares Mike Ashley concern at Newcastle