Newcastle United journalist John Gibson has given his thoughts on Mike Ashley following his recent actions at the club.
Newcastle United have completed their first move of the summer in the form of Joe Willock, someone that Steve Bruce has been hoping to sign since the end of last season and someone whom the Newcastle United fans have been clamouring for following his superb run of form when he was with them last season.
But speaking about the situation and how it pertains to owner Ashley, Chronicle writer Gibson, who was speaking on the latest edition of NUFC Matters, said that he hoped the owner didn't see this as job done when it comes to the transfer window and that there were more signings to come:
"What I'm wanting to see now, is I do not want Mike Ashley to be sitting tonight with a big cigar, a bottle of plonk and a very smug smile on his face saying 'I've done the business, I've done what's right by my football club and you all thought I wouldn't' and sitting back in a deckchair.
"Because all he has done so far, if we want to be totally harsh, is made his club as good as they were at the end of last season when we had Willock.
"If we sit back and say 'the job's done because we've got Willock', we are selling this club short. The job is not done, we've got to go on and get a couple more signings."
TIF Thoughts on John Gibson's comments about Mike Ashley at Newcastle United…
Do you think there have been positives from Mike Ashley's reign?
No, not a single one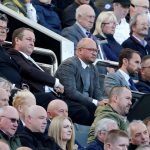 Yes, there have been a few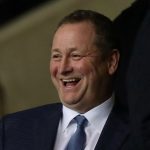 Gibson is certainly right with his assessment of the team, because it is essentially back to square one when it comes to where they were last season with the addition of Willock. And with the club also having lost a few players such as Andy Carroll, they might not even be back to that.
So at best, they are standing still rather than moving forwards, and for Newcastle, standing still means that they might be sleepwalking into another spell where they are flirting with relegation for a large portion of the season, and if they have taken a step backwards, then relegation could become all the more likely.
So whilst Ashley has done one good bit of business in bringing back Willock, he needs to follow that up with some more moves to take the club forward, but whether or not he'll be able to do that in time before the window closes, we'll just have to wait and see.
In other news: 'Genuinely the worst I could think of' – Many NUFC fans flocked to club update