Tottenham Hotspur fans on Twitter have been responding to the latest behind-the-scenes news concerning the north London club after it was recently reported that they have parted ways with manager Jose Mourinho. 
This comes after Spurs news Twitter account @TheSpursExpress shared a post on their page relaying news originally published in an article from The Athletic about Mourinho's departure.
The article claims that the north London club were "unhappy" with Mourinho's constant criticism of the players in public and very conscious of how the fans had turned on the 58-year-old.
They also added that the club owners knew that if the fans came back to the Tottenham Hotspur Stadium, they would "make their feelings on Mourinho very clear."
This post then gathered a lot of replies from Tottenham fans who were quick to share their thoughts on this latest update.
So, what did these Spurs fans have to say in response to this latest news concerning Mourinho's sacking?
"Thank goodness. Now time to clear some of those players out also, as they are as accountable as mourinho for the current situation."
"The players have been nothing more than awful! Over the last few months and were awful in the last six months of Poch's tenure! For every one decent player we have got 2 or 3 very poor squad player. What do we all expect"
"Levy masterclass tbh"
"Finally, some sense"
"They've done this to two managers in the space of 2 years. Joke of players."
"A club run by losers"
During his time at Spurs, Mourinho took charge of 86 games across all competitions with the Lilywhites, winning 45, drawing 17 and losing 24 in the process (per Transfermarkt).
In terms of Mourinho's constant criticism of players in public as mentioned in the article, a prime example of this would be the situation with Dele Alli, who has been on the receiving end of Mourinho's criticism throughout this current season.
Looking at the replies to this post, it seems that this behind-the-scenes update surrounding Mourinho's departure has split this group of Spurs fans, with some pointing the blame at the club owners, the current crop of players or Mourinho.
Who do you think is more to blame for Spurs' current situation?
Jose Mourinho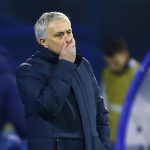 Daniel Levy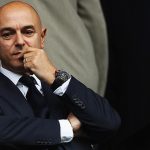 The Spurs players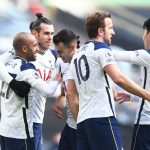 With Spurs set to take on Southampton in the Premier League on Wednesday evening followed by their Carabao Cup Final clash against Manchester City, the best thing the club could do now would be to focus on these games and try to win them so they can climb up the league table and potentially get their hands on some silverware.
In other news: 'I hope this isn't true', 'I hate Levy at this point' – Many Spurs fans livid as news emerges