A lot of Celtic fans have torn into the performance of Ryan Christie during the Bhoys' comfortable win against Kilmarnock.
The Scottish international started the match but only lasted 70 minutes before he was replaced – and it is clear that these Celtic fans were not happy with the 25-year-old's display.
"Ryan Christie offers nothing to this team anymore"
"What does Ryan Christie do tae merit a start every week seriously ?"
"Ryan christie ruins everything"
Were you happy with Christie's display?
No, he was poor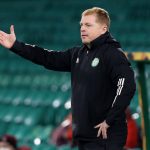 Yes, he was decent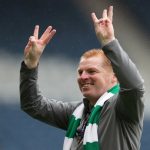 Christie has been linked with a Premier League move to the likes of Arsenal, Southampton and Newcastle United, but going off some of these reactions, you would think he is going to have to play better to get any potential move.
However, despite these Bhoys fans slating him, his performances in the league this season have overall been strong, averaging a performance rating of 7.41/10 as per WhoScored – the joint-third-best total in the Celtic squad.
That didn't stop these Celtic fans from expressing their displeasure with Christie, though.
"Get Ryan Christie so far out my club"
"Watching Ryan Christie play football completely ruined ma day"
"Ryan Christie is the most frustrating football player ever"
Clearly, Christie is going to have put in a better performance in the Bhoys' next game against Motherwell, or he could find himself on the receiving end of some more criticism.