Newcastle United fans have been reacting to the performance of Jeff Hendrick during the game against Crystal Palace.
Having gone on an awful run in recent months before finally picking up a win against Everton at the weekend, Steve Bruce's men were looking to carry on that momentum and hopefully shift further away from the relegation zone and continue to ease the pressure that is mounting on the man in the dugout.
However, one man who, at least according to the fans watching at home, didn't seem to be doing his best to try and keep that momentum up was the Irishman, who was only given a 5/10 rating for his first-half display by The Chronicle, and ended up being subbed off just after the hour mark.
Hendrick has pretty much been a regular under Bruce this season, but judging by the comments that were coming in for him, you'd be wondering how he even gets in the team at all:
"I need someone to believe in me the way Bruce believes Jeff Hendrick is good enough to start for us every week"
"Jeff Hendrick. Excellent hair, awful awful footballer"
"I've seen some pretty useless players wear black & white in my time but I'm struggling to think of a worse one than Jeff Hendrick"
"Someone please tell Jeff Hendrick he can run and pass forward with the ball. Such a nothing footballer."
"Jeff Hendrick is stealing a living playing in the premier league like"
"Jeff Hendrick, completely anonymous in midfield. Everyone else outstanding but we're clearly carrying a passenger here, which we cannot afford to do this going forward."
Do you think Hendrick will experience more positive times at Newcastle?
No, he should prepare for a long season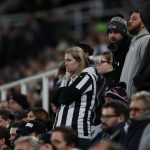 Yes, it was just a bad game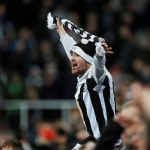 With the addition of Joe Willock, who plays in a lot of the same positions as Hendrick, if Steve Bruce begins to think along the same lines as these fans, the Irishman might need to start looking over his shoulder should he keep playing like this.