Fans of Glasgow Celtic have been reacting to a post on Twitter, in which Neil Lennon discussed the Hoops' victory against Motherwell on Saturday.
Following a match in which Stephen Welsh and Odsonne Edouard scored Celtic's two goals to give Lennon's side a 2-1 victory over Motherwell in the Scottish Premiership, the Northern Irish manager claimed in his post-match comments that he felt his side "should have won by a lot more".
The 49-year-old continued by stating that he thought Celtic were "outstanding for long periods of the game" and that their "play and energy was good" before reinforcing that he believed it was a "very good win" and a "very good performance" by his side.
Indeed, Celtic did enjoy much more of the ball in the fixture, as well as having the lion's share of attacking momentum in the match, bettering Motherwell's total number of shots 22 to seven and very nearly doubling the number of passes made by Graham Alexander's side.
However, after Lennon's comments were relayed on Twitter by Celtic, fans of the club flocked to have their say on the matter, with many taking the opportunity to call for the club to sack Lennon.
Will Lennon still be at Celtic this summer?
Yes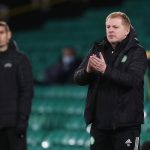 No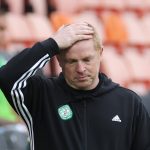 So, what exactly did these Celtic fans have to say in reaction to Neil Lennon's post-match comments?
"This is embarrassing. He's acting as if it wasn't a 2-1 win against the team struggling for form in 9th place. We lost composure and discipline at the end. Lennon out."
"Should have been out of sight early on, but end up nearly dropping more points. Lennon is clueless."
"The smile. He's going nowhere. Next season as going to be as it is now, with no new manager. And that's why I am out."
"Delusional. Abysmal for 70 minutes."
"Is he actually trolling us now?"
"The only Celtic manager ever in history to smile and be happy being 20 points behind an average Rangers. Lennon has absolutely no comprehension of how bad he is. #LennonOut"
"Just go."
"Have some dignity and walk and let a new man rebuild with a fast start next season. You are wasting your legacy mate."
"Don't even dare think because he might win a load of dead rubbers he deserves to be the manager next season. I'm crippled with anxiety at the thought of it."
"Publish the review. End this now."
"He can't honestly believe the stuff he is saying?"
"Hes literally laughing at the club and fans I genuinely hate this man now"
All in all, it would appear that the vast majority of these Celtic fans seem to have had enough of Lennon, with many calling for the board to sack the 49-year-old, while others stated how clueless they believe the manager to be.