At least one individual from Leeds United has tested positive from the EFL's latest round of virus tests, according to the Daily Mail. Earlier in the week, it was confirmed by the EFL that there had been nine new cases from six separate clubs, but this is the first time anybody associated with the Whites has been found to be carrying the virus.
Sheffield Wednesday, Preston North End and Huddersfield Town all revealed they each had one positive case but Leeds have not commented on any rounds of testing. According to Sportsmail, Leeds purchased their own on-site machine to test for the virus prior to the league arranging their 'centralised programme', such is their desire to see the season resumed and completed.
Here is how a sample of the Elland Road faithful have responded to the update on Twitter.
This article makes out this is a blow to lufc's promotion hopes. How have you figured that out?

— ALP (@adamlpi) June 4, 2020
PPG champions then yeah ?

— JP (@jpelloco) June 4, 2020
I don't believe any of this unless @PhilHay_ or @LUFC confirm it, their was nothing from Leeds in the latest round of testing.

— Connor Mahoney! LUFC ?????????? (@ConnorMOT92) June 4, 2020
O dear…Hope its not more to follow.

— Yorkshire Dave  (@YorkshireDaveUK) June 4, 2020
points deduction incoming..

— Paul (@LeedsUnUnited) June 4, 2020
Do you think the season will be completed without any issues?
Yes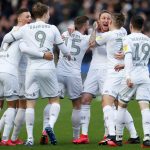 No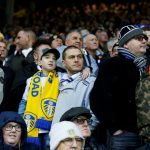 It's clear from the above responses that not everybody is convinced the story is even true, with one fan claiming they wouldn't believe anything unless it came directly from the club or The Athletic's Phil Hay.
Meanwhile, one fan feared a points deduction, which may be a sly dig at the authorities, which has become the subject of knee-jerk reactions from Leeds fans in the past, with conspiracies against the FA and match officials being mooted in the past.
If the season was to be curtailed, the final standings would be decided using an unweighted points-per-game model, in which case the Whites would be promoted back to the Premier League for the first time since their relegation at the end of the 2003/04 season.
The fans continued to react, with many hoping it wasn't their goalkeeper Illan Meslier, which would leave Marcelo Bielsa's side exposed in that position as Kiko Casilla continues to serve his ban for being found guilty of racial abuse.
Please don't be Meslier!!

— Graham Webb (@GrahamWebb4) June 4, 2020
Bet its Meslier with Kiko still banned

— Ash Stewart (@AshStewart_) June 4, 2020
Watch it be Meslier, just watch #lufc

— Brighterbeat (@EastStandL29) June 4, 2020
Leeds chief executive Angus Kinnear said it would be a 'national embarrassment' if the season did not resume, but the EFL hasn't given any indication as of yet that the positive results are enough to prevent the competition's planned restart on June 20.