Some Celtic fans have been raving at some of the latest stats involving Callum McGregor that recently emerged on social media.
The Celtic Twitter account recently posted an image of McGregor, which included some stats from his time at Parkhead so far. The post also said that McGregor was celebrating his birthday on Sunday and talked about the amount of goals, appearances and number of titles he has won at the club.
This tweet attracted the attention of many Celtic fans. They rushed to this post and some of them made their admiration for McGregor very clear.
@CraigF9267 @LauraR1425 look at they stats ???

— joshuafrancishughes (@JoshuafrancisH) June 14, 2020
Is McGregor a future Celtic captain?
Absolutely!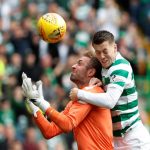 Not for me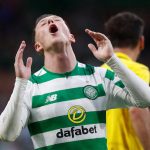 What a player he has been for us over the last few seasons.

— Mollins (@Mollins86) June 14, 2020
Considering he's now 27 and doesnt get injured im shocked hes not had more appearances. The bionic man.

Best player the club has produced since Paul McStay.

— Ronnie (@RonnieJM67) June 14, 2020
Best midfielder in Scotland by a good bit as well. Can do everything. Not it appreciated half as much as he should be.

— Darryn Judge (@djudge007) June 14, 2020
As per the tweet, since making his debut for the Hoops back in the 2014/15 campaign, McGregor has made as many as 275 appearances in all competitions for the Hoops. He has also racked up a total of 49 goals and has also won as many as six league titles with the Bhoys.
These stats left some other Celtic fans making their appreciation for McGregor very clear.
Happy Birthday to the most underrated Celtic in ages. We'd be lost without his amazing right now. A legend in the making. Enjoy your day, you've earned it. ? #HH

— Mark (@BringOnThe10) June 14, 2020
A class act. The antithesis of a Rangers player. Never shoots his mouth off, does it on the park with frightening regularity, a team player & most importantly, a winner.

— Spicedog49??????? (@spicedog49) June 14, 2020
Our Iniesta.

— Stuperman (@StuCam82) June 14, 2020
Wow

— Glasgow's Green & White (@top_tipz) June 14, 2020
The 2019/20 season saw McGregor play regularly in midfield for the Hoops. In the Premiership, he made 30 appearances, scoring nine goals and picking up seven assists. In all competitions, he directly contributed to 23 goals in 50 games (via Transfermarkt).
He also played the highest number of minutes for the Hoops. This shows how reliable he is and why he is such an important player for the team. As a result, the praise from the fans seems perfectly justified.