A lot of Leeds United fans have replied to a tweet from @LeedsEverywhere, which shows some footage of the Whites playing Wigan Athletic.
The video shows the Latics attempting a breakaway with many Leeds players high up the pitch. (0:02)
The ball is played to the furthest forward Wigan player (Josh Windass) who begins advancing into Leeds' half. (0:04)
At first, he is one against one, but a swarm of white shirts come charging back, and suddenly it is seven against one, and Windass loses the ball. (0:06)
There is not one other Wigan player on screen by the time Leeds win the ball back. (0:09)
Does this impress you?
Yes, it is incredible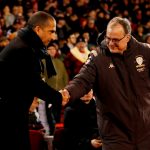 No, it is nothing special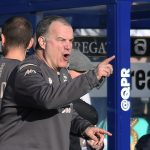 This footage has gone down brilliantly with many Whites fans.
This weeks Monday #bielsaball doesn't feature a goal… but our pack of lions hunting down an escaped prey! Could watch this all day! #lufc
Just needs the Attenborough treatment! pic.twitter.com/z1R7nqdFIP

— Leeds (At home ?) (@LeedsEverywhere) May 18, 2020
1 v 7 is a bit unfair ?

— Simon McMaster (@simonmc68) May 18, 2020
This still gives me goosebumps!

— MrsFow (@KirFow12) May 18, 2020
It's beautiful to watch.

— PK (@Pk7P) May 18, 2020
Wow.

— Bob Kelley (@bobkelleyleeds) May 18, 2020
Antibodies
Chasing down a parasite

— Sudanese for Leeds © (@simosarey) May 18, 2020
Epic!

— chuffer (@chuffer18) May 18, 2020
Like a pack of rabid wolves ?

— Simon ?? (@ElGaineseo) May 19, 2020
Pack mentality #lufc

— Andy Hargreaves (@andylufc1919) May 18, 2020
Could watch on repeat all day

— Sam (@samuelsibeko) May 18, 2020
What do we think?
This is incredibly impressive, and to be honest, we feel sorry for Windass – who doesn't have a chance.
From videos like this, it is easy to understand why Marcelo Bielsa puts the Whites through intense training.
We are not surprised many Leeds fans love it as it is very impressive.
Related posts