A lot of Leeds United fans have responded to Phil Hay's latest piece for The Athletic.
Hay has said that Marcelo Bielsa is one booking away from receiving a touchline ban, and since the FA have introduced cards for coaches (EFL), every single member of his coaching staff has received a yellow.
Would a touchline ban for Bielsa have any impact on Leeds?
Yes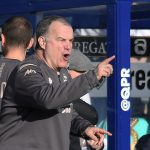 No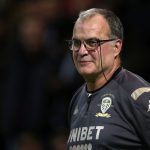 Hay's piece focuses on if any of them deserved their booking and if this new law has made any difference.
He also claims that if it is unclear who has said something that warrants a yellow, then the manager of that team is booked.
This piece has drawn a reaction from these Leeds fans who are intrigued.
Marcelo Bielsa is one booking away from a touchline ban and since the introduction of cards for coaches, every member of his staff has been cautioned.

But did they deserve it? And have cards made any difference to the behaviour of managers in the dug-out?https://t.co/ftKhKyfB1V

— Phil Hay (@PhilHay_) March 5, 2020
Have we got space to move his bucket into the stands?? ?

— Lee Maspero (@Leemo_LUFC) March 5, 2020
Do you know if he is aware of this? And if not will you ask him today Phil?

— Craig Glossop (@CGlo55op10) March 5, 2020
More bookings than Berardi this season ?

— Ben Jammin (@BenSissman) March 5, 2020
No matter. He just sits on his bucket all match anyway ?

— Mark McClellan ? (@McClellanLufc) March 5, 2020
Picturing Bielsa sat up in the stands shouting down the phone trying to get his message across to the coaches…. he also likes to pace up and down so they'd have to clear a row for him!

— Mick Ward (@MWardy21) March 5, 2020
No way is Bielsa pitch side when we play Charlton, Ban incoming for that match he's seen the Andy Hughes photo.

— Andy Dent ?? (@Thedentsmaster) March 5, 2020
Does this hang over his head to the end of the season or go back to zero at some stage?

— J.WALLA ?? (@Jwa11a) March 5, 2020
What do we think?
The introduction of bookings and red cards for coaches has, in our opinion, been a good thing.
If a referee feels disrespected by any member of any coaching staff, then in our opinion, he should be able to deal with it appropriately, and if that is achieved by sending the person in question off, then so be it.