Former Premier League player and talkSPORT pundit Gabby Agbonlahor has urged Manchester United to lower their apparent price tag for Harry Maguire. 
Last week, it was reported that United are open to offers for the defender this summer but fear they may only recuperate half of the £80m transfer fee they paid to sign him back in 2019.
This has led to one pundit sharing their thoughts on the situation.
Speaking to Football Insider, Agbonlahor said this about Maguire and his apparent valuation.
He said: "I think it's a very hopeful valuation from Man United. Clubs will look at Harry Maguire and want to sign him, they 100 per cent will be interested but only at the right price.
"They'll look at how much they can knock off the price given his lack of form. I think the £30m mark is where clubs will be looking.
"£40m is simply too much for a player that Man United no longer want, and it's no secret that he's no longer wanted.
"Clubs are aware that he's no longer part of their plans and won't be willing to pay a premium price for him."
This season has seen the Englishman start just nine of the 19 games he's appeared in across all competitions, seeing the likes of Lisandro Martinez and Raphael Varane make more appearances than him, which suggests that he is not at the top of Erik ten Hag's pecking order.
Should Man United sell Harry Maguire this summer?
Yes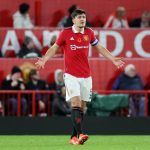 No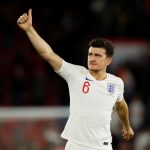 His efforts in the Premier League this season have earned Maguire a rather underwhelming performance rating of 6.55/10 from WhoScored, making him one of the lowest-rated players currently at the club to have started at least two league games.
With that in mind, it's easy to see why the club could be looking to cash in on the 29-year-old.
Taking into account what Agbonlahor said and the fact that Transfermarkt currently has the Englishman valued at €30m (£26m), perhaps United shouldn't expect a particularly significant offer to come their way for Maguire in the summer, especially since his performances in the past have been criticised quite noticeably.