Keith Downie has revealed on the Loaded Mag YouTube channel Newcastle United could soon miss out on signing Ivan Fresneda because of interest from bigger clubs.
It appears very clear that Eddie Howe is desperate to recruit a young right-back who can provide sufficient cover to the veteran defender, but also be able to learn and develop alongside one of England's best full-backs at the moment.
Newcastle have been tipped to make moves for both Harrison Ashby, with some West Ham sources claiming a deal was all but done, and more recently Spanish youngster Fresneda who only has seven first-team starts under his belt.
While Trippier has been a sensational signing for Newcastle the fact he is almost unmovable given his influence and role in the team could now play against them in their hunt for Fresneda as a club such as Borussia Dortmund are said to be keen on the defender also.
Dortmund is a place where countless young players such as Jude Bellingham, Erling Haaland and Giovanni Reyna have gone and got minutes at a young age, so it's no surprise Fresneda may be keen on that move.
Downie believes this could well be the case as Dortmund are world-renowned for developing young talents and giving them chances, which would be a huge blow for Newcastle.
Who would you rather Newcastle signed?
Fresneda!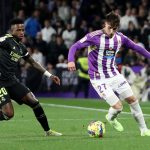 Ashby!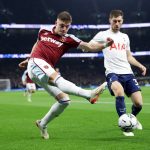 He said: "I think the issue with Fresneda is that there's interest in him from Dortmund and Juventus, and the word I've heard is that Dortmund are offering first-team football.
"This is a guy who's a starter for Real Valladolid. He knows he's not going to come in ahead of Kieran Trippier unless Trippier's injured, so is he going to walk away from first-team football in La Liga?
"Yes, the money is going to be better at Newcastle – significantly better than he's earning in Spain – but [a lot of] of young players go to Dortmund at the moment because they've got a great ground, and look what's happened with Jude Bellingham.
"So that would be my concern with Newcastle, whether they can get that one over the line because of other interest, but I know he's one of a few that Newcastle are interested in."
TIF Thoughts on Newcastle's pursuit of Fresneda…
If there was a choice between joining Newcastle and being a backup to Trippier for potentially 18 months or going to a club like Dortmund who can offer Champions League football this season and have a great track record of developing young talents, it would be pretty simple.
Also, the fact that playing in a Dortmund side that has less of a spotlight on it compared to Newcastle given their newfound wealth and success on the pitch this season would allow Fresneda to develop in his own time.
However, as is the case with a lot of things in the world and not just football, money usually always talks and if the Magpies are willing to offer Fresneda a big wage packet he could well be swayed on that fact alone.