Sky Sports reporter Jamie Weir was left fuming with referee Paul Tierney after his decision to book Tottenham Hotspur's Rodrigo Bentancur for a seemingly 'perfect' challenge.
Spurs endured a frustrating first half on Saturday evening as they were unable to find a breakthrough against a stubborn Everton side.
Antonio Conte's side hung on and sealed the game late in the second half, recording a 2-0 win over the Toffees.
But what made those early frustrations even worse was the yellow card given to Uruguayan Bentancur for what appeared to be a fine tackle on the Toffees' Demarai Gray.
Expressing his annoyance on Twitter, Weir wrote: "Bentancur booked for a perfect tackle. What nonsense."
TIF Thoughts on Rodrigo Bentancur's challenge…
We understand Weir's issue with the decision, as it did appear as though the midfielder got the ball first and Bentancur was unlucky to be penalised in the first place, never mind booked for the challenge.
We can only assume that in real time, the tackle looked a lot more dangerous to the referee, who will have felt he dished out the appropriate punishment. However, it does seem as though Bentancur was reprimanded for the way he went in on Gray more than anything else.
With the 25-year-old staying out of trouble for the rest of the match and assisting Pierre-Emile Hojbjerg's game-settling goal, we're sure those involved will get over it soon enough. That said, it is easy to see how a fairly obvious incorrect call could have ended up swinging the game in Everton's favour if Bentancur was unable to keep himself quiet.
It certainly seems harsh to be carded for a 'perfect' challenge, particularly as they cannot be appealed or rescinded. However, three points on the night will surely matter more.
How high will Spurs finish this season?
Champions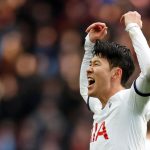 CL places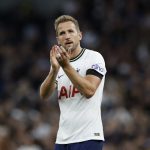 Outside the top four