There is still a chance for Newcastle United to bring in star target Lucas Paqueta from Lyon this summer, as the club are monitoring him and could make a move later in the window, according to insider Ben Jacobs. 
Despite bringing in top targets like Sven Botman and Nick Pope, the Magpies have since struggled to get any more deals over the line, including one for Paqueta, who is desperate for a move away from his current side.
However, while they have failed to get a deal done for the Brazilian, Jacobs believes the club could swoop for the player later in the window, despite dismissing claims that Lyon would accept a deal around the £30m mark.
Speaking on NUFC Matters, Jacobs said: "I've still been told over and over again that this 30-odd million price tag that is allegedly cut-price is nonsense and he's a £50m quid player all in as a minimum. So that's something to bear in mind. But a lot's been made of the Bruno [Guimaraes] friendship with Paqueta, and it's clear the player wants to come to the Premier League.
"But I think the most telling point on that alleged lower price tag is, come on. If Paqueta wants to leave, and the price tag is 30-odd million, that's one of the bargains of the window – why has nobody placed a formal offer? And that probably tells you that the negotiation with Lyon is a little bit more complicated. So, one to keep an eye on for sure, because the Newcastle interest is very real.
"Paqueta would like a move somewhere. Jean-Michel Aulas says there's lots of offers, but [John] Textor himself is far more staunch in the belief that maybe the player should just be forced to stay.
"So, let's see whether anything moves on that in the next few days. But I think that Newcastle are monitoring the situation and are talking to the agent to see whether the player would be prepared to move to Newcastle. Arsenal are doing pretty much the same thing as well. And I think we'll see some more movement on that over the next two weeks. It wouldn't remotely surprise me if Newcastle try their luck late in the window."
TIF Thoughts on Paqueta to Newcastle…
Bringing in a player like Paqueta, who has been described as a potential 'huge signing', would certainly help push Newcastle further up the table and bring them closer to their dreams of challenging the top six in the Premier League. However, with their current form in the transfer window, it would be surprising to see them spend over the £50m fee on one player that Jacobs states it could cost.
Nevertheless, the Brazil international would certainly bring goals and creativity to an area that Newcastle desperately need. Last season, he picked up a fruitful 11 goals and seven assists in all competitions, and according to FBref, he ranked in the 99th percentile for tackles, in the 93rd for progressive passes received and in the 89th for non-penalty expected goals and assists over the last year.
While these stats show he is a versatile midfielder who could shine in England, a price tag of £50m is a lot to spend on one player when Newcastle have a lot of positions to improve on. However, if they do push it to the end of the window, Paqueta tries to force Lyon's hand and they get a cheaper fee agreed, they would be stupid not to sign him.
Will Newcastle get Paqueta?
Yes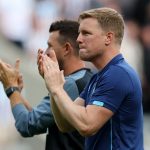 No