Ben Jacobs has been discussing on the NUFC Matters YouTube channel Newcastle United's possible expansion of St James' Park.
Newcastle's official Twitter account sent out a message last week about new season tickets that will be going on general sale in the near future and they confirmed that only 1,000 tickets would be made available such is the demand for seats.
This is a long way from the Mike Ashley era when the club decided to give away 10,000 tickets for free due to the fact that St James' Park was rather empty and didn't look great when games were broadcast live on TV.
Given this huge demand for season tickets, Jacobs was asked about a possible expansion of St James' Park, he said:
Do Newcastle need a bigger stadium?
Yes!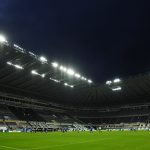 No!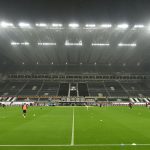 (17:05) "I think it has to be doesn't it because the club are ultimately disappointing thousands of fans that want to buy a season ticket and the evidence is there that St James' Park could be bigger, perhaps even to the tune of 20,000 – 25,000 and still keep selling out.
"That's a credit to the fanbase but also to the ownership group who, in this short period of time, have been able to energise the entire fanbase, because if Mike Ashley put season tickets on sale, even if Newcastle United were in European-style form and virtually everything was the same as now, there's no way that the demand would be this high."
TIF Thoughts on an expanded St James' Park…
It's very obvious and also promising that PIF are in this for the long haul with Newcastle and want to ensure everything is right from the ground upward having already started work on improving the club's training ground this summer.
Given where Newcastle's famous stadium is, right in the heart of the city centre, it's difficult to see how an expansion would be able to take place given the listed buildings and everything else around it, so perhaps in the fire, Newcastle's famous ground may be no more and could be forced to move further out of the centre, which would likely not go down well with many fans.