Newcastle United supporters will be buzzing with images to emerge online from their Darsley Park training ground on Monday afternoon. 
Chronicle Live has claimed the Toon have submitted planning permission to extend their training ground as the new owners continue in their attempts to revamp the current training base.
The same report suggests the owners are hoping to build a new state-of-the-art training hub in the future, however, for now, they are looking to brighten up their current facilities.
With positive results coming from a recent council survey, there are hopes of the club receiving the green light by 28th June to proceed with their plans to upgrade the current training ground.
However, whilst they await the council's verdict, it does seem some form of renovation work is underway, with the Benton base thought to be looking like a building site – though the image below has since been removed from Twitter.
But there has also been an artist's impression made of the plans, which shows the site is set for a significant upgrade.
TIF Thoughts on the image to emerge…
Although this may seem like something incredibly minor in the grand scheme of things, it could play a significant role on a day-to-day basis at the club.
Have you been impressed with the new owners' plans?
Yes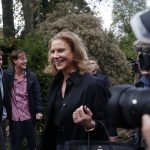 No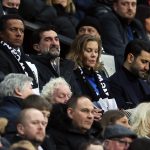 It is believed Eddie Howe has already had his own gripes to raise, having demanded the insides of the facilities underwent a makeover to make it a brighter environment to work in.
Darsley Park has also come under serious criticism from Amanda Staveley, who voiced her brutally honest thoughts on the training facilities left by the former owner: "It's really awful," she told The Guardian.
"There's no point having fantastic players if there's nowhere suitable for them to train."
With this in mind, having an improved look at the training ground could even put them in a slightly improved position this summer to land certain players, with the likes of Leicester City now able to boast stunning new facilities amid their recent successes.