Podcaster Jay Motty has slammed the idea of Manchester United signing Leicester City defender Wesley Fofana, claiming he wouldn't make it into the first team. 
The Red Devils endured a terrible season under Ole Gunnar Solskjaer and Ralf Rangnick as they finished sixth in the Premier League table on 58 points – 13 behind the last Champions League spot. Just before the end of the season, they hired former Ajax manager Erik ten Hag and have been linked with a number of transfer targets including Darwin Nunez and Ibrahim Sangare.
A recent rumour has emerged around Leicester defender Fofana, who has impressed during his time at the Foxes, but unfortunately suffered a fractured fibula which kept him out from August 2021 to March 2022.
However, in the wake of the rumours – which quoted Fofana's price tag at €80m (£68m) – Motty shared his view on the potential transfer in a recent video on the Stretford Paddock YouTube channel and was not pleased with the idea of paying that much for the Frenchman.
He said: "Genuinely – and I mean this wholeheartedly – in my lifetime, that would be the craziest transfer move we've ever made. There has never been a more ridiculous transfer by Manchester United. That is like a City fan's in charge of United for the day, and he goes, 'right, £80m on Fofana, that lad that broke his leg who's under contract for five years'.
"I'm not having a dig at Fofana, he's a fine player. Is he what we need? No. If he comes to United, it would be him and Phil Jones vying for that sixth place in the centre-back list."
TIF Thoughts on Motty's comments…
The idea that Fofana would not be in contention to start for Man United is arguably laughable after their horrendous season where they finished 8th in the goals conceded table – letting in more goals than Brentford, Burnley, Aston Villa and Crystal Palace.
Motty believes that Fofana would be battling it out with Phil Jones as the sixth-choice in the centre-back position, but when you look at the statistics, it looks like Fofana would not only beat out Jones, but could very well start for the Red Devils.
According to FBRef, looking at Fofana's stats from 2020/21, he ranked in the 91st percentile for tackles with 2.52 per game, the 95th for tackles won with 1.63, the 95th for tackles and interceptions with 4.54 and the 93rd for interceptions alone with 2.03 per game. Jones, on the other hand, averaged just 1.3 tackles and 0.8 interceptions per game, according to WhoScored.
Victor Lindelof, Harry Maguire and Raphael Varane would also be ahead of the 21-year-old at Old Trafford, but none of these players ranked on the same level as Fofana, either. The former ranked in the 6th percentile for tackles and 35th for interceptions, while Maguire ranked in the 41st and 33rd respectively. Varane ranked in the 26th percentile for tackles and the 36th for interceptions.
While signing Fofana for €80m could be a huge risk given his previous injury – which could easily rear its ugly head again – claiming that he would not start for United, let alone beat Jones out for the sixth-best defender in the side is a laughable statement. From the stats, it is evident Fofana would probably be the one of the best centre-backs in the side, perhaps even ahead of Maguire and Varane.
Would Fofana start for MUFC?
Yes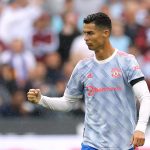 No