Presenter Conor McGilligan has claimed that Leeds United manager Jesse Marsch will be under pressure to perform immediately next season. 
This summer, it looks as though the club board have backed the American, having signed the likes of Brenden Aaronson and Rasmus Kristensen – who both used to play at Red Bull Salzburg, where Marsch recently was a coach. On top of that, other RB players, like Junior Adamu, have been linked with a transfer too.
It's clear that Leeds' transfer stagey is heavily relying upon players that are already well known to the new boss, but McGilligan has outlined the risk of that strategy.
Indeed, while speaking on the One Leeds Fan Channel, the podcaster stated that if the Whites make a slow start to the Premier League season, fans could want Marsch gone – which would jeopardise much of the transfer activity
He explained (52:30): "It's a huge risk, isn't it? It's a huge, huge risk doing what we've done. We've changed the style, we've probably changed the recruitment strategy when you look at Kristensen, and Aaronson, and more probably to come in maybe from the RB network.
"It's a huge risk, because if he starts the first six to ten games and we're not picking up points, we're not picking up good results – especially with that run of games – we're not going to have that Bielsa affinity anymore.
"If Marsch doesn't start well and its poor performances, fans are going to get restless very very quickly."
Should Leeds sign any more RB Salzburg players this summer?
Yes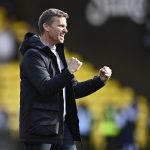 No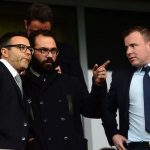 And, if the club fail to pick up points and the fans get restless, as McGilligan warns, the Whites may well have to sack Marsch sooner than intended – after all, they
fired the much-loved Marcelo Bielsa
last term when form went astray.
If that was to happen, the board may end up with egg on their face having seemingly pandered to the American's demands in the transfer market, with the signings of multiple RB-affiliated players.
If those signings were a bad fit for whatever manager would come in to replace Marsch, this could be highly problematic for the club's future.
It certainly seems as though the Whites' board have put a lot of their eggs in one basket this summer.