Wolverhampton Wanderers fans will surely be fuming over footage of a big incident that VAR ignored last night.
It was a humbling lesson for Wolves as they were put to the sword by the champions-elect, Manchester City, although at one stage it looked set to be a far closer contest when the Midlands side equalised shortly after City got the opening goal.
Should this have been a penalty?
Yes!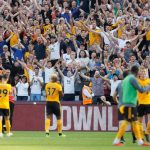 No!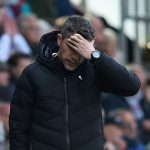 While City ended up cruising to a very comfortable night, it wasn't without some controversy as Chiquinho was brought down in the penalty area by Oleksandr Zinchenko, although Martin Atkinson and the VAR team decided it wasn't worthy of a penalty.
However, this latest footage to have emerged on Twitter with an angel from behind the tackle shows Zinchenko quite clearly catching Chiquinho before finally getting a touch on the ball, which would naturally result in a penalty, which could have made the game very different with it at this stage still only 3-1.
TIF Thoughts on this decision…
If Atkinson or someone in the VAR booth decided to award a penalty and Wolves converted the spot-kick it would have put them just one goal behind Man City and could have potentially seen the champions of England become nervous.
While this result was not a big one in Wolves' season as they will likely finish eighth in the Premier League with West Ham five points ahead of them and then Brighton & Hove Albion three points behind them in the league, this could have come back to haunt them if they were in a tight fight for a European spot or even relegation.
In other news: Wolves youngster mocks senior star in behind-scenes training ground footage