Aston Villa could find themselves in a rather worrying situation as news has emerged regarding the future of midfielder John McGinn.
Having first joined the club in the summer of 2018, it's fair to say that the Scottish midfielder has made quite the impact at Villa Park, with 16 goals and 21 assists in his 130 appearances, including playing a big part in getting them out of the Championship in 2018/19 with his six goals and 10 assists.
However, according to reports his time at the club could well be coming to an end.
Suggestions in January claimed that Manchester United are interested in signing him this coming summer transfer window, with journalist Pete O'Rourke telling GiveMeSport: "We are expecting Man United to be in the market for two midfielders in the summer transfer window, so that opens more possibilities and John McGinn could be a feasible target for them."
Jack Grealish 2.0?
A key member of the Aston Villa midfield making the move to Manchester – it sounds awfully familiar, doesn't it?
And whilst the deal to sell Jack Grealish was handled with some levels of civility and restraint, with CEO Christian Purslow even talking fans through the process and the former skipper leaving on good terms with the club and the fans, you just have to hope that this deal, should it go through, is handled in the same manner.
Whilst McGinn might not have the same emotional attachment to the club as Grealish, it's fair to say that McGinn has had a pretty big impact on the club, so as long as they can get a decent fee for him – with reports suggesting Villa would want £45m-50m – hopefully, the deal could go through without any sort of animosity from anyone.
A sign of the times for Steven Gerrard?
Has John McGinn been Villa's best player so far this season?
Yes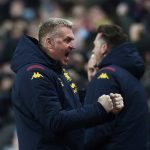 No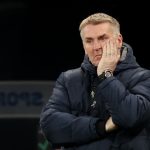 This could very well be an important lesson that Gerrard is set to get in management, that sometimes your best players will get snatched by the bigger clubs. If you look at the list of transfers that were made during his time at Rangers from summer 2018 onwards, there weren't exactly many big names that left when he was in charge.
Now though, he could be faced with one of his first big tests as a manager: what exactly is he meant to do when one of his bigger players leaves the club, and how does he adapt to try to fill the hole should McGinn be lured away?
At least the benefit of this potentially happening this summer is that he will have plenty of time to prepare for it and line up possible replacements, but it will be interesting to see just how he handles this situation between now and the time the transfer window opens.
In other news: 'He's taking a leaf out of Bielsa's book' – Journalist drops behind-scenes Aston Villa claim