Derby County fans have been reacting to a claim from journalist Alan Nixon regarding their current issues with the EFL.
The Rams are set to enter a rather critical week when it comes to their future, with 1st February set to be their day in front of the authorities at the EFL, as they have to prove they have the funds to carry on the season or face further punishments on top of the points deductions they have already been handed this season.
This all comes amid fresh reports that a new potential buyer has entered the mix in the form of American investment group Carlisle Capital.
However, according to Nixon on Twitter, they could be offered a slight reprieve when it comes to their future, as he claims that the EFL could extend their hearing for another month.
He wrote: "Growing talk of a one-month extension to this Feb 1 deadline. EFL may grant. Gives admins extra time to raise funds for WHOLE season. Also chance to solve Boro and Wycombe issue. Possibly funded by MSD loan for a month if bidders don't commit."
This news generated some interesting responses from the Rams fans when they saw it come across their timeline, although there were some of them who seemed resigned at this point and just want the whole saga to come to an end:
"When will this end, more loans…. That's the answer"
"Getting
boring
now
. Round and round and round in circles"
"We
need
an
end
to this for everyone's sanity. We are slowly being liquidated with each transfer of our only assets… our players"
"Who benefits from this other than the administrators? How can they possibly be so confident about funding the short term if they're having to extend it by another month?"
Are you confident Derby can fix their finances?
Yes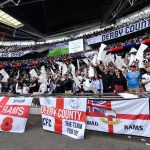 No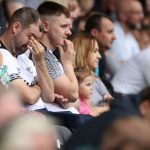 Hopefully, it does come to a positive conclusion swiftly, because the agony that this is causing in dragging the case out for a while can't be helping matters, especially if it's leaving fans in limbo about what the future holds for the club.
In other news: Football finance expert drops 'promising' DCFC claim amid takeover reports