Pundit and journalist Julien Laurens has cast his doubts over Adama Traore and the potential of a January switch to Tottenham Hotspur.
The Spaniard has long been a target for Tottenham, with Antonio Conte's predecessor Nuno Espirito Santo reportedly making him one of their priorities in the summer window, and it appears as though that interest is carrying into the winter one, with The Athletic claiming that Spurs 'are considering a fresh move' for him.
The report also states that a change in club might also involve a change in role for the 25-year-old, as the report also states: "With not many specialist wing-backs on the market, there is an idea at Tottenham that Adama Traore can be trained to play in that position."
Speaking about the potential move for Traore on ESPN FC, following a discussion about how much Traore could cost, he expressed his concern about the move and why Tottenham might be hesitant to pay too much considering that they would essentially be gambling that a switch to right wing-back would work.
He said: "That's why I think it's also interesting for Spurs not to have another [Tanguy] Ndombele situation on their hands where you end up spending a lot of money for someone where you're not completely sure what the end product will be.
"And for me, this is the case. It might work great and he might become a great wing-back where he will spend more time attacking than defending, really, or it might not work out at all. In that case, you can always keep him as a left-winger or more centrally, but if the idea is to try to transform him into a right wing-back, it's a gamble – another one, again, that you can't commit too much money on."
TIF Thoughts on Julien Laurens' comments about Adama Traore and Tottenham Hotspur…
Do you think Traore would succeed under Conte?
Yes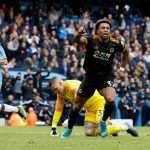 No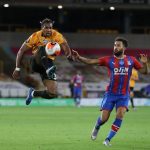 You can certainly see why Spurs would want to change Traore's position.
His pace and physicality are already a menace to Premier League defenders, and given his lack of production when it comes to goals and assists since the start of last season, a move to a different spot might help him to benefit the team without necessarily taking up a space up front where he could cost them goals.
Plus, it's not as if Conte hasn't done it before, having pretty much rejuvenated Victor Moses' career by making a similar switch during his time at Chelsea – so it's not something that Traore should necessarily turn his nose up at.
Although, given how much they could be paying for him, with reports suggesting he could cost as much as £20m, you can understand Laurens' concern over it being a gamble, because there's no guarantee that a transition would work.
And if it doesn't, Spurs could be left with a forward whose ability to score has taken a huge downward swing in recent years – and another wasted outlay as the career of record signing Ndombele seems beyond repair at this stage.
In other news: 'Levy screwing everyone over written all over' – Many THFC fans demand 'action' as news emerges