Leeds United fans have been reacting to news regarding Sam Greenwood following their game at the weekend.
Leeds have been going through some terrible luck when it comes to injuries recently, forcing them to put out a team that contained a few youngsters in their game in the FA Cup this past weekend.
One of those youngsters was Greenwood, who made his fourth appearance and first-ever start for the club against West Ham United, playing 45 minutes before being taken off at half time.
However, the game wasn't without its issues for the teenager, as he revealed on his Instagram account afterwards that he had picked up an injury, but noted that he'll 'be back stronger'.
The news of his injury was picked up by journalist Adam Pope and then further relayed by The Athletic's in Phil Hay for fans to react to, where it was met with plenty of anger from fans who couldn't believe that they were seeing another injury in the squad, as some put it down to head coach Marcelo Bielsa's notoriously tough training methods:
"Surely we need to be questioning the training regime or something? This is ridiculous"
"This isn't bad luck anymore. He needs to stop the silly stuff they do in training sessions cause most have the same injures. Not rocket science"
"I've read the book about Bielsa. He's fixated on lactic acid and the bodies ability to remain active under extreme exhaustion. But what is not mentioned is the effect on joints, tendons,bones when pushing the body to extremes. This is where all the injuries seem to be."
"Training must be taking its toll. This murder ball needs a break."
"Have supported and followed them since 1971. Never known anything like it. Training methods need looking at urgently"
"I was joking about starting Bielsa in the cup against West Ham last Sunday, that could actually become a reality in the league against them this Sunday….unbelievable"
"It's beyond bad luck, Bielsa needs to stop pushing players to the brink, it may have been beneficial at one point but now it's doing more harm"
"Are these injuries serious injuries ? Or are they injuries that lower league players would just play and run off ? Seems like a slight inconvenience to a players fitness rules them out as injured… becoming beyond a joke"
Will Leeds be relegated this season?
Yes!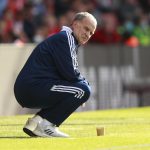 No!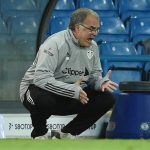 It certainly isn't the best news given where Leeds are in the table. Let's just hope they're able to survive this injury scare and push themselves away from the drop zone before it's too late.
In other news: 'Waste of time', 'Are you insane' – Many Leeds fans flock to transfer update from Spain