A whole host of Newcastle United fans are fuming on Twitter with Eddie Howe's latest comments.
A lot of Newcastle fans, as well as people within the club, will have been wanting to add at least one player to their squad ahead of this weekend's clash against Leeds United, however, that is not going to be the case with the deadline to register players having now passed.
Will Newcastle sign Diego Carlos?
Yes!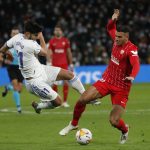 No!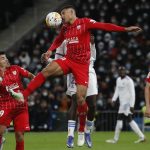 One name that has been at the forefront of reports and many people's minds is Diego Carlos, with the Sevilla man handing in a transfer request earlier this week, but no breakthrough has been made in the transfer market ahead of this huge clash, much to Howe's annoyance.
Daily Mail journalist Craig Hope shared the manager's latest comments, as he claimed: "We are against a deadline & are desperately trying to improve the squad. But it's been a fruitless search this week. It's been a very difficult window. I don't anticipate that changing."
A lot of Newcastle fans have blasted Howe's comments on Twitter.
What have these Newcastle fans been saying?
"Absolutely gutting. Starting to accept relegation now I have to be honest"
"Search this week? Surely they would have had a plan before the window opened."
"At this stage of the window and in our state, this week should have been a closure week, not a search week. The big question is can we do a typical Newcastle United trick and turn leeds over tomorrow? If we can, who knows where we can go from there?"
"Howe needs to change his negative attitude. Got owners that care & actually want the best for the fans and the club. How can you get the best from players with an attitude like that"
"The last sentence!! Does that mean we won't be getting anyone else then?"
"Depressing news regarding transfers… if this squad stays the same relegation from the Premier League is pending. 100% "
It's no surprise that these comments have left some Newcastle fans feeling negative and deflated as it could indicate that Howe and the club are not entirely confident of landing any more players – or their top targets, at the very least.
In other news: 'Contract could be cancelled at any point' – Insider reveals key NUFC figure 'is under pressure'