TalkSport journalist Alex Crook has given his thoughts on Newcastle United and their likely team for their FA Cup clash following the arrival of Kieran Trippier.
The FA Cup often provides clubs, especially Premier League sides, the opportunity to put out a weakened side as they look to focus on their league exploits. Given Newcastle United's place in the division, as well as the state of their squad in recent days, it's fair to say that there might be some changes coming as Cambridge United make the trip to St. James' Park.
Speaking ahead of the clash, Newcastle United boss Eddie Howe explained that his intention was to win the game and that new signing Trippier might have a role to play if he receives clearance from the authorities in time.
Talking on the TalkSport GameDay podcast, recorded before Eddie Howe's press conference and before Trippier was granted clearance from the authorities, Crook discussed what sort of side the Newcastle United manager would play against the League One side, and what sort of role new signing Trippier would play if given the chance:
"As I understand it, they're desperate to get as strong a team as possible on the pitch for their next Premier League game, a huge one against Watford. Kieran Trippier will clearly make his debut in that match.
"I saw a funny tweet actually, he wasn't fit enough for Atletico training earlier this week, but he will be fit enough to make his debut for Newcastle against Watford and I think it will be a fringe Newcastle team [against Cambridge] and therefore a big opportunity maybe for the upset of the weekend."
TIF Thoughts on Alex Crook's comments about Kieran Trippier and the Newcastle United team…
Is £12m a bargain for Trippier?
Yes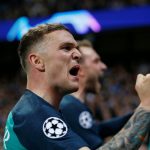 No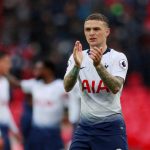 It certainly is an interesting conundrum for Howe to consider when it comes to team selection.
Because whilst he will want to make sure he has a strong team available for Watford as Crook hints at, he will also have to weigh that against the fact they won't have played in nearly two weeks, so players might be getting rusty from the time off and getting back from their injuries and illnesses.
Add to that wanting to get Trippier used to his style of play as soon as possible so that he can be ready for the Premier League campaign, and Howe has a lot to think about.
So hopefully he will be able to get the balance right when it comes to team selection, because not only will he want to avoid putting their Premier League campaign in jeopardy, but he'll want to make sure he doesn't set the side up for a pretty big upset against the League One outfit.
In other news: 'Is this a joke', 'He better not' – Many NUFC fans furious with star allegedly ready to leave